The Missing Links: The Political Leanings of TV Characters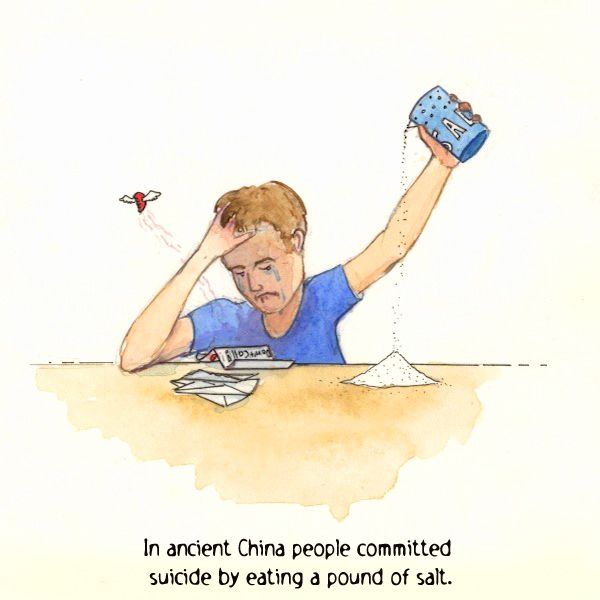 Some Seriously Sketchy Facts
Check out all of the entries in Neatorama's Drawn to Facts series.
*
How to Be A Dirty, Underhanded, Shifty, Side-Winding Co-Worker
It's Evil Week at Lifehacker, which means you can learn terribly black-hearted things like how to blatantly rip off good ideas from your co-workers.
*
Speaking of Evil: The Stanford Marshmallow Test Revisited
What's so evil about that? This time they introduced unreliable instructors who might not give the kids a marshmallow, even if they perfectly followed the rules.
*
It's Not Often That You See Someone Dressed Up As the Chrysler Building
And it's even less often that that person happens to be the person who designed the building.
*
My Dream Debate: Mayor Quimby vs. Jack Donaghy
Or how about Dorothy Zbornak against Grandpa Munster?
Check out where your favorite TV characters fall on the political spectrum.
*
Score One For the Mouse
Disney enacts new paper rules designed to help save endangered forests.
*
The Bane of My Halloween Existence
I really thought I would be the only person dressed as Bane this year. And I definitely thought I'd be the only one wearing a mask made of beer cans. Foiled again.
*
Do Not Take Two Of These And Call the Doctor In the Morning
Buzzfeed runs down ten of history's most horrific psychotherapy treatments.