The Quick 10: People With the Same Names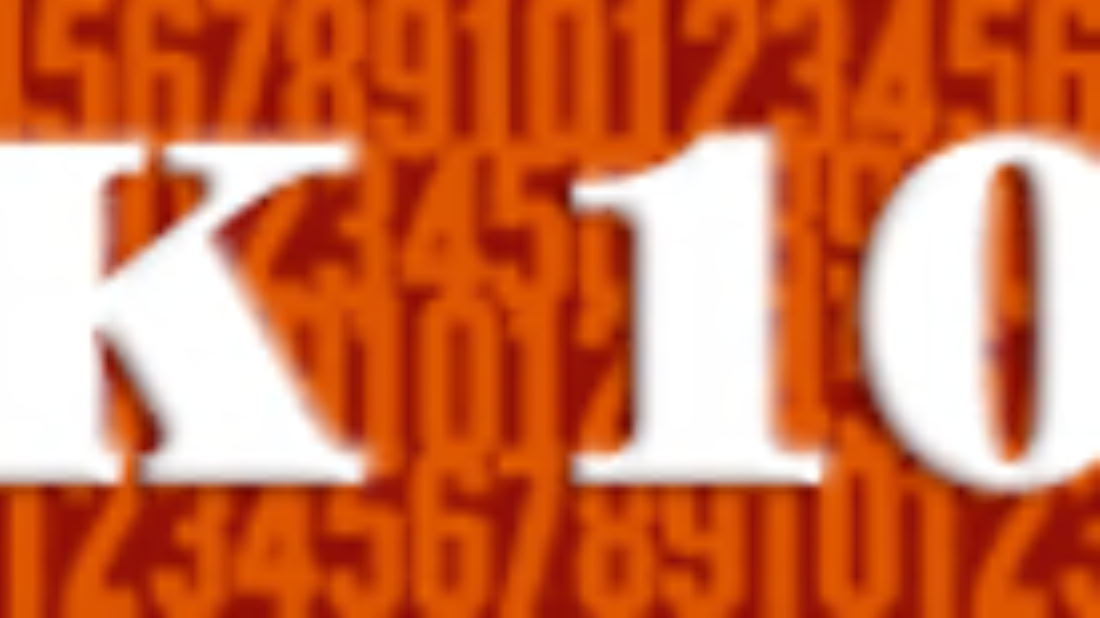 The inspiration for today's Quick 10 comes from mental_floss collaborator A.J. Jacobs. I recently read his book The Know It All: One Man's Humble Quest to become the Smartest Person in the World. He noted the George Harrison connection, and for some reason I knew the Jack Black connection. Thus, a post was born. Enjoy!
1. Jack Black the actor (one of my favorites, I must say "" I'm a big Tenacious D fan) shares his name with a famous rat catcher from London. The other JB was Queen Victoria's personal rat catcher and nearly died on many occasions due to infection from his numerous rat bites. He didn't kill them all, though "" when he caught unusually-colored rats, he would keep them and breed them as pets. Queen Victoria even had a couple of pet rats, and it's thought that Beatrix Potter bought rats from Jack Black as well. The full name of Jables, by the way, is actually Thomas John Black, so technically the two of them don't share a name at all. Sorry to start this post with a farce.
2. George Harrison the Beatle shares his name with George Harrison the organ designer. He's known for creating organs with best tonal design ever. An example of his work is the organ at the Morman Tabernacle in Salt Lake City. So, this George Harrison probably isn't in the Rock and Roll Hall of Fame, but he definitely made some major contributions to music, too.
3. David Jones, AKA Davy Jones of the Monkees, shares his name with David Jones, AKA David Bowie. Since Davy Jones was famous first, David Jones changed his name to David Bowie to avoid confusion. I completely understand that; it would be super embarrassing to be onstage as Ziggy Stardust and having people shout, "DO DAYDREAM BELIEVER!!" at you. There's also David Jones the scientist (he studied aluminum) and David Jones the writer (The Anathemata). Actually, there are a lot of David Joneses, but I'll just stop there.
4. Likewise, there are lots of semi-famous William Baileys. There's Bill Bailey the English comedian, two major league baseball player Bill Baileys, Bill Bailey the dancer, Bill Bailey the Spanish Civil War Veteran and Will Bailey from the West Wing. But I'd be willing to bet that the most famous William Bailey (to most of us, anyway) is the William Bailey who is actually Axl Rose. He was born as William Bruce Rose, Jr., but when his mom remarried L. Stephen Bailey, she changed little Axl's last name, too.
5. Leslie Hope is a Canadian actress "" 24 fans might remember her from the first season when she player Teri Bauer. She's been on various other T.V. shows with bit parts here and there. So, it's probably safe to say that the other Leslie Hope is a lot more famous. You just know him better as Bob Hope.
6. Michael Moore, the director/producer of Bowling for Columbine; Fahrenheit 9/11; and Sicko, shares his name with a ton of other somewhat well-known Michael Moores. First, there's Michael Moore the baseball player (he used to be a pitcher who played for the Mariners, the Tigers and the A's). Then there's Michael Moore the evangelist, and Michael Moore the Contemporary Christian musician. And Michael Moore the former New Zealand Prime Minister. And two Michael Moore jazz musicians (one played clarinet and sax, the other played bass). And there's a lot Moore where that came from. Ha.
7. No doubt even people who aren't sports fans know the NBA's Isiah Thomas, formerly of the Pistons. But how about Isaiah Thomas, the revolutionary-era newspaper publisher? He performed the first public reading ever of the Declaration of Independence and was the founder of the American Antiquarian Society. Sounds like these two would have really hit it off.
8. Back on the Jones front, we have Brian Jones the Rolling Stones guitarist, who died at the age of 27 in 1969. However, there's also Brian Jones, the hot air balloonist, who is still alive and co-piloted the first successful, uninterrupted trip around the world in 1999. It took 19 days, 21 hours and 47 minutes.
9. Growing up in the "˜80s, I'm most familiar with Alfred E. Neuman, the MAD magazine mascot (I used to love the MAD magazine board game). But there's also Alfred Newman the composer, who received 45 Academy Award nominations before his death in 1970. He scored films such as How the West Was Won, Gunga Din, All About Eve and The Greatest Story Ever Told. And yes, the name Newman as a composer should ring a bell "" he's Randy Newman's uncle. But that's not the only other famous composer in the family "" two of his brothers, two of his sons and his daughter all did or do write music for the big screen. I'm partial to his son, David Newman, because he composed the music for Bill and Ted's Excellent Adventure.
10. Michael Jackson. I'll refrain from personal commentary, but needless to say, there's a certain Michael Jackson that jumps to the forefront when you hear that name. But preceding him were Michael Jackson, a Massachusetts soldier injured at Bunker Hill; Michael Jackson, the head of the British army; Michael Jackson, the British software designer and computer scientist; and Michael Jackson, an industry expert in the fields of beer and whisky. That's him in the picture on the left, next to the other MJ.