The Quick 10: 10 Shocking Oscar Upsets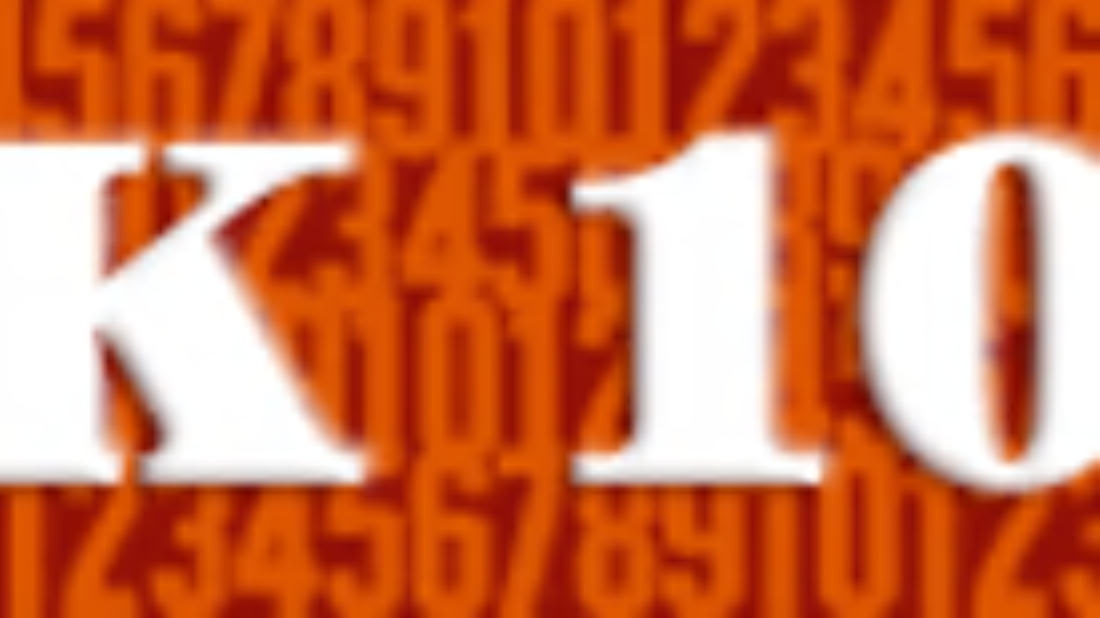 I actually made it through all of the Oscars last night, which is pretty unusual for a couple of reasons. First of all, I usually get bored and change the channel. Second, I am a big fan of sleep and never make it up to see the very end. I don't know that there were any huge surprises, did you guys think? But there have been in the past. Here 10 Oscar surprises from over the years "" be sure to let us know what you think in the comments. Did these deserve to win? And did everyone last night deserve to win?
1. Adrien Brody for Best Actor in 2003 instead of Jack Nicholson, Michael Caine, Daniel-Day Lewis and Nicolas Cage. Some people consider this one of the biggest Oscar upsets in history. Adrien obviously thought so too, because he appeared to be completely stunned and shaken as he accepted the award, and took his moment in the sun to plant one on Halle Berry.
2. Claudette Colbert instead of Norma Shearer for Best Actress, 1934. This was the year that It Happened One Night hit the Oscars Grand Slam "" it won in all of the five major categories, a feat that has only happened twice since (Silence of the Lambs and One Flew Over the Cuckoo's Nest). No one was more surprised than the movie's stars, Clark Gable and Claudette Colbert. They both thought the movie was absolutely awful right from the beginning "" reportedly, Gable showed up on set and announced his presence with, "Let's get this over with." Colbert didn't think the movie had a chance of winning anything and didn't even bother to show up for the Oscars. When she was told that evening that she should attend because it looked like a win was in her future, she rushed down to accept her award in a traveling suit "" she had been headed out of town.
3. The Great Ziegfeld instead of Mr. Deeds Goes to Town for Best Picture, 1936.
4. Victor McLaglen as Best Actor in 1935. This was shocking because of the four nominees for the award, three of them were actors from what would become the Best Picture of the year, Mutiny on the Bounty. But McLaglen's performance in The Informer was more deserving of the trophy, or so the Academy thought, and he beat the odds.
5. Jon Voight as Best Actor in 1978. For his role in Coming Home, Voight beat out Warren Beatty, Robert DeNiro, Laurence Olivier and"¦ Gary Busey?! Yeah. Busey was nominated for his role as Buddy Holly in The Buddy Holly Story. Weird.
6. Cher as Best Actress in 1987 over the formidable Meryl Streep, Glenn Close, Holly Hunter and Sally Kirkland. Because, c'mon"¦ Cher?! She accepted her award for Moonstruck in an outrageous Bob Mackie creation that rivals Britney Spears as far as skimpy spangles go. Maybe if Meryl had gone with a flesh-toned sequined number, she would have won.
7. Rocky as Best Picture of 1977, beating out Taxi Driver, Network and All the Presidents' Men. Not that Rocky isn't entertaining, but"¦ really?
8. Chicago as Best Picture of 2002 instead of Gangs of New York, The Hours, The Lord of the Rings: The Two Towers, and The Pianist. Musicals hadn't yet made the comeback that we seem to be in the middle of right now (according to Hugh Jackman, anyway), so it was a pretty big deal when it was nominated for 13 Oscars - and won six of them, including the big one.
9. How Green Was My Valley for Best Picture in 1942. Citizen Kane may be considered the best picture of all time now, but in 1942, the Academy thought at least one movie topped it. Valley was a fine picture, though, and people were happy to see it win - Citizen Kane wasn't considered a classic until years later.
10. Marisa Tomei for Best Supporting Actress in 1992. She was up against some industry veterans such as Miranda Richardson, Vanessa Redgrave, Judy Davis and Joan Plowright (Laurence Olivier's second wife). So you can see where people were absolutely stunned when she won for playing the braying Brooklynite Mona Lisa Vito. But she proved she wasn't a one-trick pony: she received her second Supporting Actress nod in 2001 for In the Bedroom and her third this year for The Wrestler.