It's College Weekend Time! (Plus The Quick 10: The Best of College Weekend)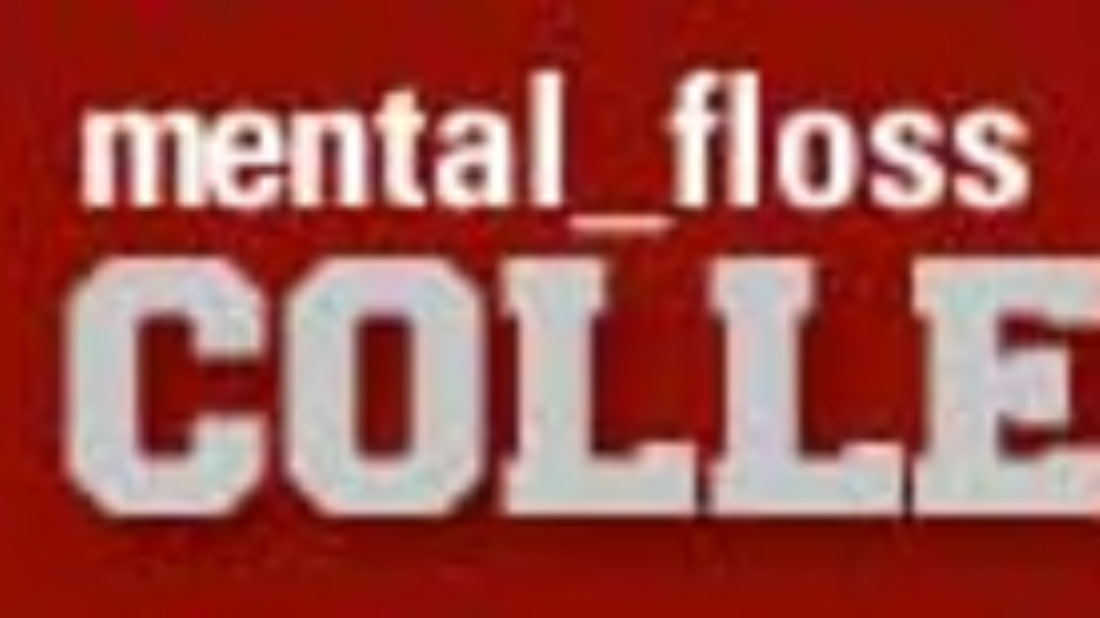 It's been a while, but it's finally time for another College Weekend! If you're a college student "" graduate, undergraduate, beauty school, PhD, we don't care "" here's your chance to get your mug on the mental_floss home page. Send your story ideas and a paragraph or two about yourself to collegeweekend@gmail.com.
What better way to spend Spring Break, right? Mexico or mental_floss"¦ I know what I would choose. Oh, and Huskers need not apply. (I'm kidding, I'm kidding.) If you need some inspiration, check out the College Weekend archives. Some of our past stories have been wildly popular "" here are 10 of our favorites.
1. 6 Curious College Donations by Katie Kelly from Princeton. That elephant in the picture? Yep, that was a donation to Tufts University. College Weekend has the scoop on other wacky things bequeathed to schools.
2. 5 Mind-Numbingly Long Movies by Andy Luttrell from Eastern Illinois University. When you need a sleep aid and don't have any Tylenol P.M. in the house, just check out one of these - literally. The #1 movie on the list is called The Cure for Imsomnia and clocks in at 87 hours long.
3. The Origins of Your Favorite Video Game Friends by Nick Cannon from Elon University. Why does Mario have a mustache? Nick Cannon has the answer.
4. The Stories Behind Your Favorite Cereal Mascots by Nick Hansen of Saint John's University. Get the sordid backstory behind Horatio P. Crunch's rise to cereal stardom!
5. TV Characters Who Suffered From Chuck Cunningham Syndrome by Patrick Hildebrandt from Temple University. CCS is a terrible illness that seems to afflict minor sitcom characters. One day they're on the show, healthy as a horse, and the next day they've disappeared into the boob tube great beyond.
6. 5 Things You Didn't Know About the NYC Subway (not relating to that mysterious smell) by Tess Baldwin from Hunter College. I'm sad that the NYC Department of Transportation no longer holds "Miss Subways" competitions. Can you imagine how great/awful that would be today?
7. How Much Do You Really Know About the Presidential Candidates? by Abby Shepherd, Temple University. What's really interesting about this post is seeing who the front runners were a year ago.
8. When Nuns Meet Sports by Jason Plautz, Northwestern. This roundup of athletic holywomen makes you wonder when the first-ever IronNun will be held.
9. 4 Lost Civilizations (and what might have happened to them) by Nathan Johnson from the University of Wisconsin-Parkside. You have to admit, entire civilizations just disappearing without a trace is pretty creepy.
10. 4 Celebrity Band Geeks by Steven Clontz from Auburn. As a former band geek myself, I particularly enjoyed this one.