The Quick 10: Pluto, We Never Knew Ye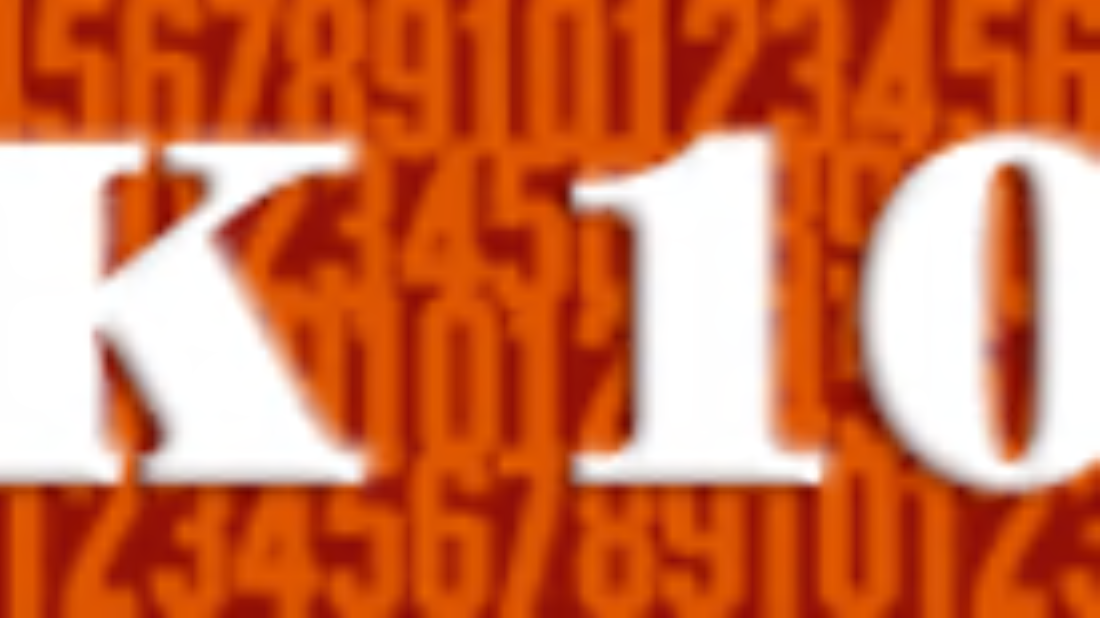 It was a mere 79 years ago that we discovered Pluto and embraced it as one of our nine planets. "Pluto!" we said. "We love you! You're so tiny and cute!" And then in 2006, we dumped it like a bad boyfriend. But to celebrate the anniversary of the day we first laid eyes on Pluto, we'll bring it back into the spotlight today.
1. Pluto was discovered by Clyde Tombaugh, a researcher at the Lowell Observatory in Flagstaff, Arizona. He was supposed to be looking for the mysterious Planet X, a planet that was only hypothesized by some other scientists who figured there must be another planet out there to explain the weird orbits of Neptune and Uranus. Upon discovering Pluto, Tombaugh announced to his superior, "Dr. Slipher, I have found your Planet X." For various reasons, though, including its small size and strange orbit, it was discovered that Pluto couldn't possibly be the Planet X they were looking for. But it was a planet (at least, it was then), and as a planet, it needed a name.
2. The planet was given its name by 11-year-old Venetia Phair of Oxford, England. Her grandpa read about the discovery of this new planet in The Times and suggested that she give the name a go. Venetia thought Pluto would be a fitting name, after the Roman God of the underworld who had the power of invisibility. But that was only part of the reason the name was picked - Tombaugh liked the name because it started with the letters P and L, which were the initials of Percival Lowell, the man behind the whole Planet X theory. Lowell passed away in 1916. Venetia is still around and doesn't really care if Pluto is a planet or not - she recently said she's been pretty indifferent to the whole debate, but if she had to pick one way or another, she supposes she'd have to lean toward planet. Oh, and her reward for naming the planet? Five pounds from her grandpa. She also has an asteroid named after her.
3. Yep, Mickey's best pal Pluto was probably named after the planet.
The planet was officially named on May 1, 1930, and the dog was first mentioned by his name in the 1931 cartoon "The Moose Hunt." One Disney animator claims he has no idea where the name came from, saying "I honestly don't remember why [we named him Pluto]. I think we were stoned."
4. The New Horizons spacecraft is scheduled to fly by Pluto in 2015 to do a little exploring. So far it has already passed Mars, a small asteroid, studied the Little Red Spot on Jupiter as it went past, and passed Saturn's orbit. It should pass Uranus' orbit in March, 2011, and Neptune's in August, 2014. After it passes Pluto and one of Pluto's moons, Charon, it might observe some Kuiper Belt objects on its way out of the solar system. By 2029, it will be out of our solar system entirely. That picture is Jupiter via New Horizons' infrared camera.
5. We won't be living on Pluto any time in the foreseeable future. That's because not only is the surface of the planet entirely ice, the surface temperature of is about 350 degrees below Fahrenheit, and the air is made up of a lot of carbon monoxide and nitrogen.
6. Pluto is so little, it's only about half the width of the United States.
7. Pluto's three moons are Charon, Nix and Hydra, with Charon being the main one. Charon is the ferryman of the dead in Greek mythology, so it ties in with the Roman God of the underworld pretty nicely. Charon was discovered in 1978; Nix and Hydra were just discovered in 2005. Since the reclassification, though, there's some debate whether to consider Charon a moon or a dual dwarf planet along with Pluto. Nix and Hydra are just considered satellites. Pluto and Charon orbit around one another about every 6.387 days.
8. A hundred-pound person would weigh a mere seven pounds on Pluto and you'd have to live 248 Earth-years to celebrate your first birthday on Pluto.
9. Pluto is now thought to be the biggest object in a big mass of Kuiper belt objects (KBOs). The Kuiper belt is just a section of the solar system - that's it and all of its known objects in the picture. Objects with properties and orbits similar to Pluto's within the Kuiper belt are called Plutinos. Before this theory was decided upon, another one floating around is that Pluto was once a moon of Neptune that had been somehow knocked out of orbit by the moon Triton. Most scientists scoffed at that theory, though.
10. Plutonium was named after the dwarf planet, not after the god. Pluto had only been around for a little more than 10 years when Plutonium was discovered and was named because the previous transuranium element was named after Neptune. It only made good sense to name the next in the series after the next then-planet. The name "plutium" was kicked around a little bit, but one of its discoverers, Dr. Glenn Seaborg, basically decided that "plutonium" sounded cooler. He suggested "PU" as its periodic table letters as a joke, but apparently no one else got the joke because they went ahead and approved it. Other names considered for Plutonium included "Ultimium" and "Extremium" because they thought they had discovered the very last element on the periodic table.
And hey, if you're still in mourning for Pluto, we conveniently have your cure: A Revolve in Peace shirt. Pay tribute to your favorite ex-planet today!