The Quick 10: 10 Things Owned by Berkshire Hathaway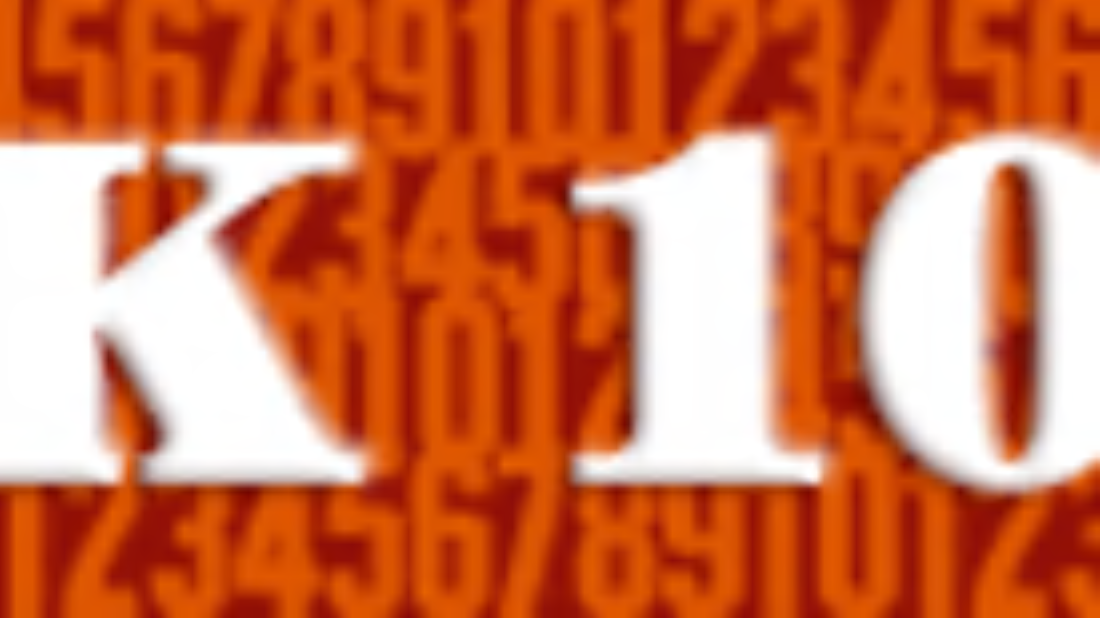 Warren Buffett pretty much owns everything. He can get up in the morning and put on his Fruit of the Loom undies, throw on his Justin cowboy boots (and hopefully some other clothes, although the image of Warren Buffett wearing just those two things has now seeped into my brain), have a breakfast prepared with Ginsu Knives and Pampered Chef gadgets, and drive off to work in his car insured by GEICO. He can snack on chocolate and ice cream and lounge in an office chair from Nebraska Furniture Mart. And he can say that he owns all of the companies that produced all of those things. Berkshire Hathaway is so diversified it's crazy (crazy-smart... clearly the Oracle of Omaha isn't hurting for money) - here are 10 companies BH owns.
1. Dairy Queen and Orange Julius.
This one is my favorite. For $585 million in 1997, Berkshire Hathaway bought itself a lifetime supply of Blizzards and Mr. Mistys. I think that's totally worth it. Because Orange Julius is licensed by Dairy Queen, that lifetime supply could also include smoothies.
2. GEICO.
I know, who would have thought that the little gecko with the Cockney accent was actually from Chevy Chase, Maryland, with a parent in Omaha, Nebraska? The former mom-and-pop insurance company fell under Berkshire's ownership in 1996, but they had already become a big company in their own right, although I think they've definitely ramped up the advertising since 1996.
3. Fruit of the Loom's
1999 bankruptcy was Berkshire Hathaway's gain. For the bargain basement price of $835 million, Buffett took control of the Grapes. And the Apple. The Leaf refused to come.
4. Pampered Chef
, if you're not familiar, is like Tupperware™ or Avon in the sense that it's sold by a direct sales force via in-home parties. Berkshire Hathaway bought the company in 2002 and recently expanded to Mexico.
5. Nebraska Furniture Mart
is perhaps not well known outside of the midwest, but it's the largest home furnishing store in North America. Buffett bought the company in a handshake deal from the matriarch who worked in the store until she was 103 years old. I'm currently sitting on a couch that I bought from Mr. Buffett. It's quite comfortable. As an aside, Berkshire also owns MidAmerican Energy, so between NFM and MidAmerican, at least two of our monthly bills go to the billionaire. Thanks, Warren!!
6. Justin Brands
. Back in the day, Justin Boots was a mail-order, made-to-fit cowboy boot business. By the time Berkshire Hathaway bought it in 2000, it was a $600 million company. At least, that's what the transaction was worth.
7. See's Candies
. Homemakers, which is a Nebraska Furniture Mart company, used to have a little See's Candies booth in the lobby and I always wondered why. I guess now I know. And apparently I
should
have known - See's was one of Buffett's original investments for Berkshire Hathaway in 1972.
8. 9. and 10. Ginsu Knives
- yep, Berkshire slices, it dices, it can even cut through tin cans! They bought the Scott Fetzer company in 1986 for somewhere around $320 million. That purchase also included
Kirby Vacuums and World Book Encyclopedias.
So if you were Warren Buffett, what company would be on your list?
I like to think in terms of personal gain, so I think I would purchase a local coffee chain here called Friedrich's so I could have free caffeine whenever I wanted.
Have a Q10 request?
I'm on
Twitter
and I'm all ears! Err... all keys. Something.