The Quick 10: The Stories Behind 10 Celebrity Nicknames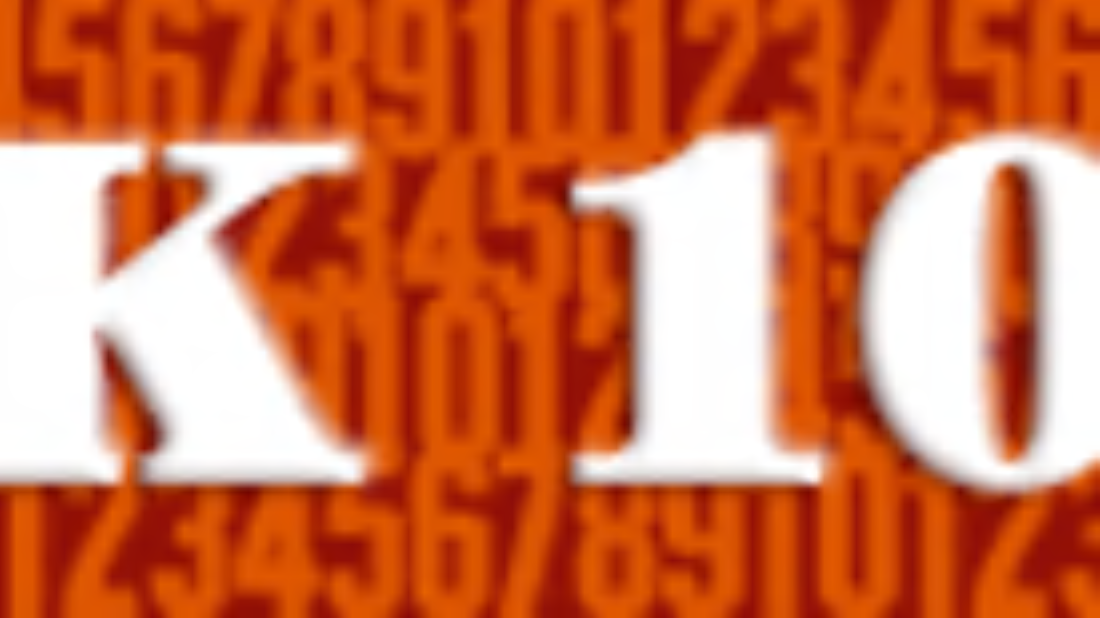 Having a rather straightforward name like Stacy means I'm not really subject to a lot of nicknames. Stace is pretty much it, although a select group of friends call me Stac (back in note-writing days, a spelling-challenged friend who meant "Stace" actually wrote "Stac" - I know, it's a fascinating story). These 10 people presumably liked their alternate monikers more than the ones they were born with, and went on to use them when they became famous.
1. Bing Crosby. Before he was Bing, he was simply Harry. Harry was friends with a neighbor kid named Valentine Hobart (how's that for a name?); they both enjoyed a piece in the local paper called "The Bingville Bugle," a mock-hillbilly newsletter that featured terrible spelling and ridiculous gossip. Noting Harry's aw-shucks laugh, Valentine started calling him "Bingo from Bingville."
2. Flea. His mom probably knows him as Mike (or even Mikey?), but most people know Michael Balzary as Flea. The Chili Pepper picked up his nickname apparently due to his jumpiness and his proclivity for attaching himself to dogs. OK, so I made up one of those reasons. I'll let you decide which one.
3. Sting. Gordon Sumner was just a guy playing the bass with a band called the Phoenix Jazzmen when he wore a sweater onstage that would change his life. The jumper (as Brits call it) had black and yellow stripes, prompting the Jazzmen's bandleader, Gordon Solomon, to call him "Sting." It stuck.
4. Miley Cyrus. If you're not a pre-teen, it may not be common knowledge to you that Billy Ray actually named his daughter Destiny Hope. She was such a cheerful baby that her parents nicknamed her Smiley, which was eventually shortened to Miley. She legally changed her name to Miley Ray in 2008.
5. Peter Sellers. His nickname is the result of a sad story, really. Richard Henry Sellers was his parents' second child, but sadly, he never met his older brother, Peter, who was stillborn. His parents called him Peter so often that they eventually just decided it was a nickname, which Sellers later took to showbiz.
6. Whoopi Goldberg. Caryn Elaine Johnson's nickname isn't exactly from childhood, but it comes from a childish (but hilarious) prank toy. "Here's the thing," she told the New York Times in 2006, "when you're performing on stage, you never really have time to go into the bathroom and close the door. So if you get a little gassy, you've got to let it go. So people used to say to me, 'You are like a whoopee cushion.' And that's where the name came from."
7. Tiger Woods. Yep, it's nickname. His given name is "Eldrick." His dad called an army buddy responsible for saving his life "Tiger" and ended up passing the name along to his son.
8. Redd Foxx. As with most redheads, John Elroy Sanford earned his nickname due to his hair color. He was good friends with Malcolm X, who referred to him in his autobiography as "Chicago Red," but the nickname had been around since he was a kid.
9. Cyd Charisse. Her name was really Tula Ellice Finklea, but she didn't pull her stage name out of nowhere: she had been called "Sid" for years. Her brother had a hard time saying "sister" but managed to get something similar out - "Sid."
10. Buster Keaton. He received his famous name from no less than Harry Houdini. When six-month-old Joseph Frank Keaton VI took a tumble down a flight of stairs and came out totally unscathed, Houdini, who was doing vaudeville with Keaton's family, deemed him "Buster."