Yellowstone = Jellystone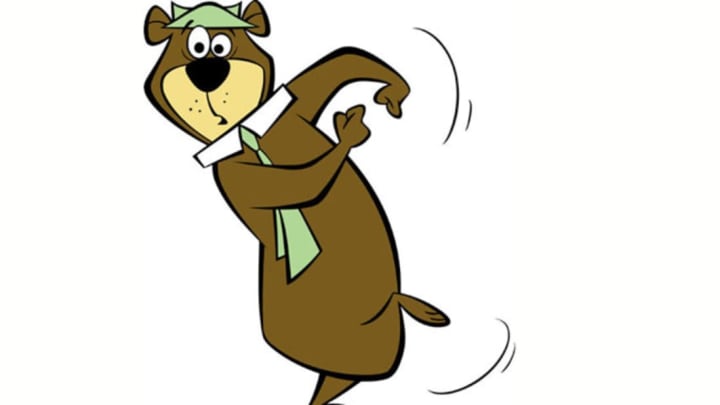 scoobydoo.wikia.com/wiki/Yogi_Bear / scoobydoo.wikia.com/wiki/Yogi_Bear
On this day in 1872, Yellowstone National Park was established as the world's first national park. Sure, Yellowstone has given people countless vacation memories and stood as a testament to America's national park system. But, perhaps more importantly, it served as the inspiration for Jellystone National Park, home of Yogi Bear. Here, some of Yogi's parkside antics.
Yogi Bear's Big Break
In the very first episode, Yogi contemplates leaving Jellystone.
Yogi Bear's All-Star Comedy Christmas Caper
Watch this full special episode from 1982.
Yogi DeBeargerac
Boo Boo finds love.
Hide and Go Peek
Yogi helps an escaped circus elephant hide out in the park.
Big Brave Bear
Crime comes to Jellystone.
Yogi the Easter Bear
Yogi and Boo Boo save the Easter Jamboree.