Can Cats See Optical Illusions?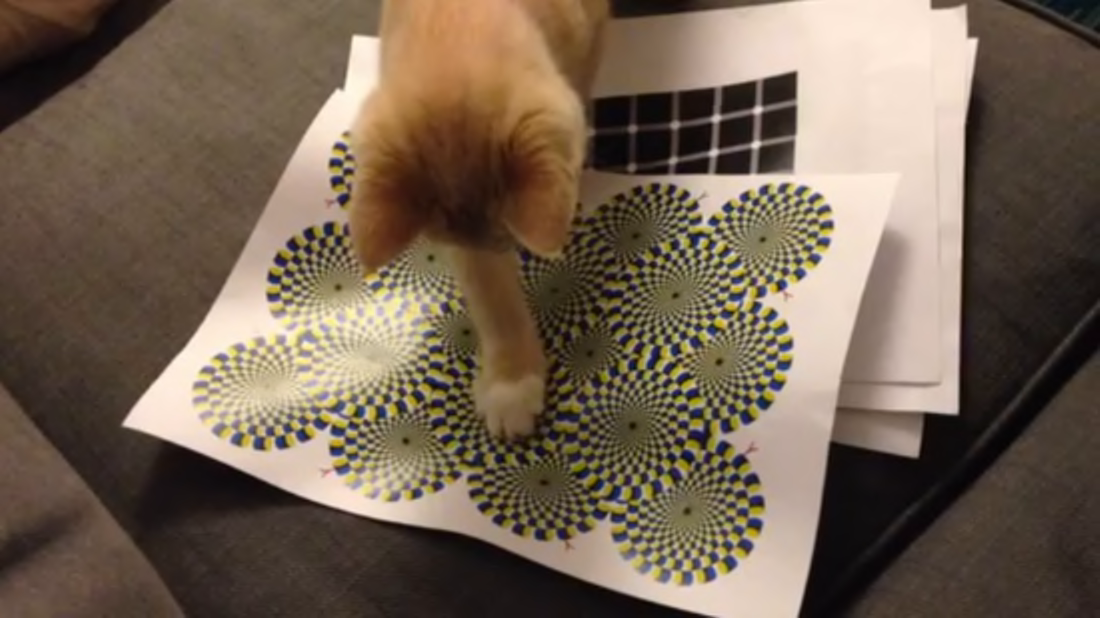 As people started
testing the results on their own cats
, the results came back fairly mixed. Some cats would attack the illusions, while others would completely ignore them. Unfortunately, without really understanding how illusions work on the animal mind, it's hard to say if the playful cats are seeing the illusions or just attacking paper, or if the ones ignoring the illusions see them, but are just choosing not to respond.