Tonight in 1992, Johnny Carson Hosted His Last Tonight Show Guests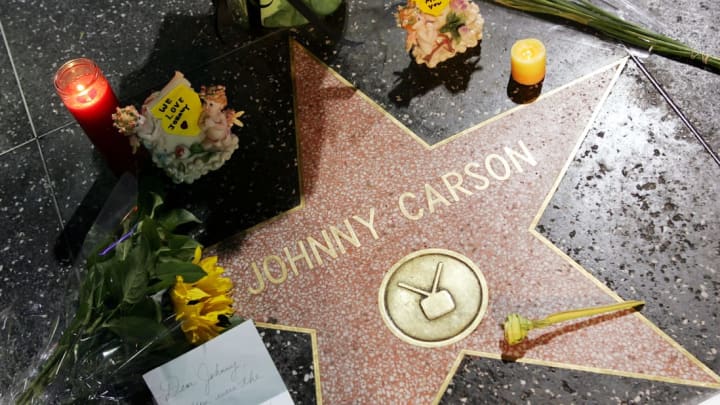 Kevin Winter // Staff // Getty Images / Kevin Winter // Staff // Getty Images
On May 21, 1992, Johnny Carson hosted his penultimate episode of The Tonight Show. It was the last to feature guests, as the very last episode (taped the next day) was basically a one-man retrospective with a small, invite-only audience.
On Carson's last show with guests, he invited Robin Williams and Bette Midler. Williams went wild, as usual, making Carson sit in a novelty rocking chair "from the Elvis estate" (hah!) and keeping his stream-of-consciousness jokes flowing. The L.A. Riots were still top of mind, having happened just weeks earlier. The 1992 presidential election was coming. Midler sang a bunch of songs, including an impromptu duet with Carson. Midler won an Emmy for her performance that night.
But the biggest moment of the night came at the beginning. When Carson walks out for his monologue, the audience just won't stop—a full two-minute standing ovation survives Carson's repeated attempts to cut it short. It's a beautiful moment.
You can watch the whole episode on YouTube below. The video and audio drift out of sync quickly, and the quality is early-90s VCR, but it works. We miss you, Johnny (and Robin).