Listen to the Sounds of New York's Diverse Neighborhoods Without Leaving Home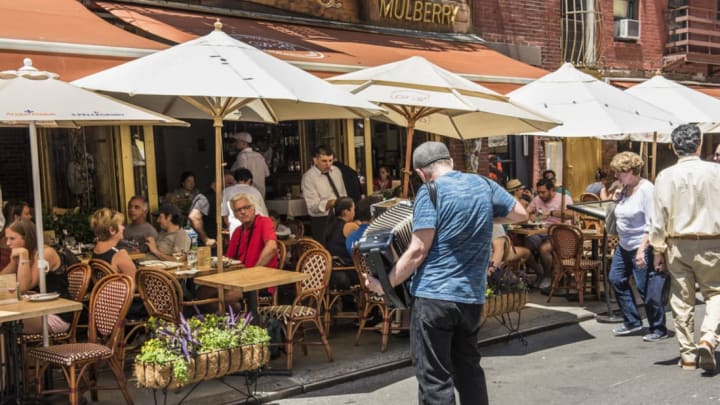 iStock / iStock
New York is filled with fairly distinct sights, smells, and sounds. You'll have to visit to enjoy its fragrant bakeries, or the view from the Empire State Building's observation deck, but as Condé Nast Traveler reports, a new website lets audiophiles explore New York with their ears, from anywhere in the world.
Breather—an office-space rental service that's been described as "Uber for private workspaces"—has created "Sounds of New York," an online catalog streaming ambient noise that captures the spirit of 25 diverse Manhattan neighborhoods. Each soundtrack is a blend of curated sounds, recorded at popular local attractions. "Visit" Times Square to hear skates gliding across the Rockefeller Center Ice Rink, Greenwich Village to hear snippets of Comedy Cellar shows, or Washington Heights to eavesdrop on Spanish conversations at local restaurants. (Sorry, Brooklynites, other boroughs aren't included in the mix.)
Since Manhattan's cacophony isn't for everyone, Breather is considering creating similar sound catalogs for other cities, including San Francisco, Boston, Chicago, and Los Angeles. But if you are a fan of the Big Apple, you can listen to "Sounds of New York" here.
[h/t Condé Nast Traveler]