These 3D Drawings Pop Off the Page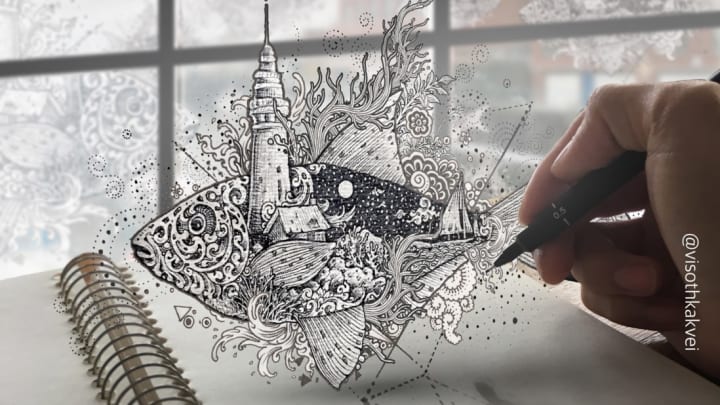 Visoth Kakvei / Visoth Kakvei
Visoth Kakvei's drawings come alive from the page. The Maine-based artist starts off with incredibly intricate line drawings, then photographs them and digitally alters the images to make it look like the art is jumping out of his notebook.
Cambodian-born Kakvei, 27, (who was recently featured on deMilked) typically takes three to four hours to complete each drawing, sometimes spending up to six hours on the more intricate works.
In an email to Mental Floss, Kakvei says that the appeal of line drawing lies in its challenges. "Line drawing requires your steady hand," he writes, which means a lot of practice. "And the most important thing is to be focused and patient."
You can see more of his work on Facebook and Instagram.
[h/t deMilked]