This Giant Baking-Soda-and-Vinegar Volcano Tops Any Science Fair Project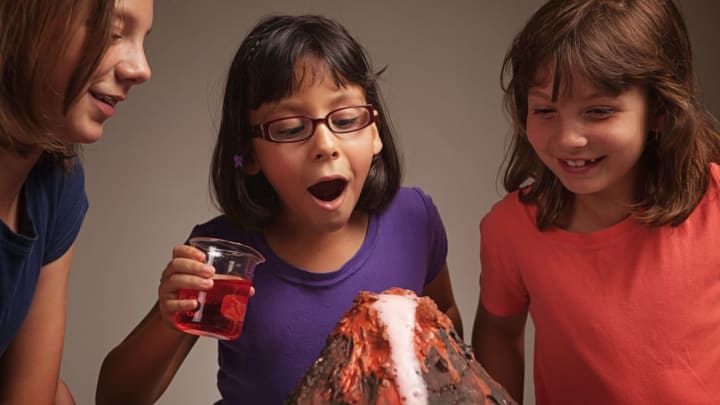 iStock / iStock
The baking-soda-and-vinegar volcano, an elementary school staple, has received a super-sized upgrade. As Atlas Obscura reports, the Oregon Museum of Science and Industry revealed their 34-feet version of the classic science project in celebration of their new Pompeii exhibition.
The mountainous structure relied on the same chemical reaction as smaller artificial volcanoes, but this time the reaction was recreated on a much larger scale. After wrapping the three-story scaffolding with brown tarp, museum staff filled it with 66 gallons of vinegar and 50 gallons of baking soda, plus water and red food dye to create two geysers of pink liquid.
While it's still a fraction of the height of Mount Vesuvius, the volcano towers over anything you'd find in an elementary school science fair. After showing off the project in front of a crowd of 3000 people, the museum plans to submit its creation to the Guinness World Records committee for consideration.
[h/t Atlas Obscura]