You Can Now View a 3D Model of the Rosetta Stone Online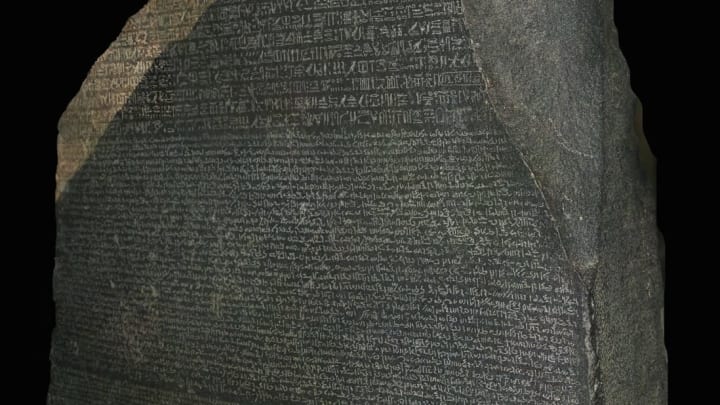 Since its rediscovery in 1799, the Rosetta Stone has proven an invaluable tool for researchers decoding lost languages of the past. Now, anyone is able to view the historic artifact from their computer. As Hyperallergic reports, a 3D version of the Rosetta Stone has been digitally published for the first time by the British Museum.
To create the model, digital technicians with the museum scanned the slab and uploaded the images to the 3D content host site Sketchfab. There, online visitors can examine the stone from multiple angles and zoom in on specific lines of text. There's even an option to see it in virtual reality, using a smartphone and a VR headset like Google Cardboard. As viewers study the virtual Rosetta Stone, an accompanying audio track gives them an overview of its history.
The stone is one of over 200 items in the museum's collection that have been scanned and uploaded online. To see other 3D models, like an Easter Island head and a Roman dog statue, visit the British Museum's webpage on Sketchfab.
[h/t Hyperallergic]