Swans Used to Be an Aristocratic Delicacy—Now They're Practically Royalty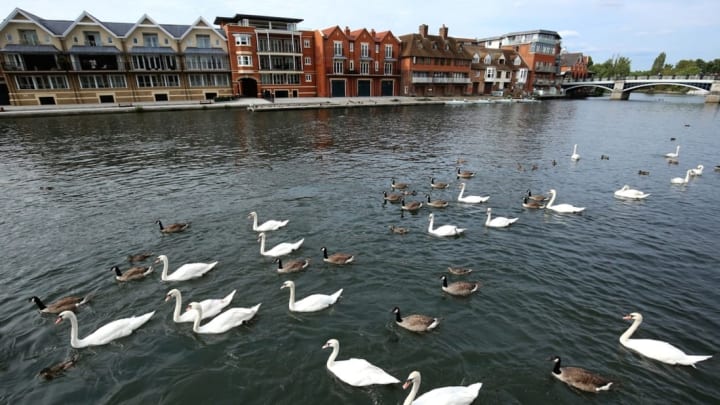 iStock / iStock
If you've ever wondered why people in the United Kingdom eat duck, chicken, and goose, but never swan, there is a simple explanation for that: Swans are the property of Queen Elizabeth II, who exercises a strict no-eating policy for the birds that dwell on London's River Thames.
In fact, she's even hired individuals called "swan markers" to protect the royal species. Great Big Story caught up with David Barber, a swan marker tasked with looking after the swans wherever the Queen has requested service. Among his responsibilities is "swan upping," a practice that has taken place since the 12th century. Once a year, Barber—alongside a crew of people in six rowing skiffs—rides along the River Thames collecting information about the birds. During this excursion, the crew will weigh and measure every swan they encounter, as well as check for any injuries or diseases.
A couple of years ago, the Queen herself joined the team for their annual excursion. As for whether she enjoyed herself? Well, Barber wouldn't dare answer for the Queen, but he suspects so.
Watch the video from Great Big Story below: