The Home That Inspired Stephen King's Pet Sematary Is Up for Sale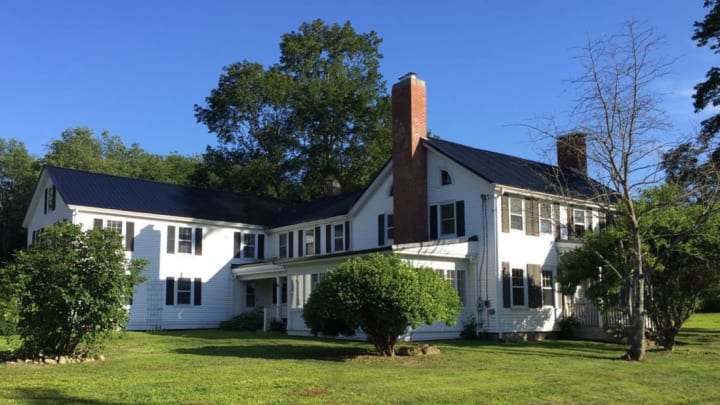 Zillow / Zillow
In 1979, while teaching at the University of Maine at Orono, Stephen King rented a home in the tiny town of Orrington. The four-bedroom house sat next to a busy road, and many a neighborhood pet—including a cat that belonged to King's daughter Naomi—had met an untimely fate on its asphalt. The animals were interred in a pet cemetery in the woods behind King's rental.
These grisly accidents inspired King's seminal 1983 novel Pet Sematary—and now, the A.V. Club reports that the home is up for sale, with an asking price of $255,000.
The historic 113-year-old house sits on three acres of land and comes with amenities including two large, sunlit porches; a wood-burning stove in the kitchen; and a multi-car garage with a separate room that could be converted into an apartment.
You can check out some photos of the Pet Sematary home below—but if you end up purchasing it, consider making Fluffy and Fido indoor pets.
Zillow
Zillow
Zillow
Zillow
Zillow
Zillow
[h/t The A.V. Club]