London is Using Imaginary Speed Bumps to Curb Speeding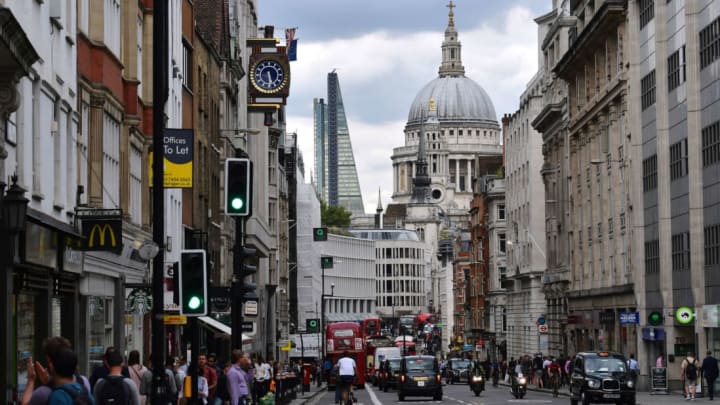 Carl Court/Getty Images / Carl Court/Getty Images
In London, excessive speeding isn't defined in quite the same way as it is in the States. While drivers here may get ticketed in some areas for hitting 40 or 50 miles per hour on city streets, vehicles there are in danger of being ticketed for exceeding 20 miles per hour.  
To curb the problem, the city began a clever initiative 18 months ago. Rather than spend the money it would take to install real speed bumps, officials for Transport for London painted stencils on the road that give the illusion of being raised. There's no actual bump, but drivers who anticipate going over one might wind up slowing down.
We say "might" because, as a pilot program, there's no word yet on how effective the faux-bumps have been. London has been struggling with traffic threats, noting in 2015 that speeds needed to be reduced to 20 mph in main arteries to help reduce the number of cyclists and pedestrians injured or killed as the result of collisions. The city recorded 136 fatalities in 2015 and 2092 injuries. The hope is to cut this number by 50 percent by the end of this decade.
[h/t Fast Company]