The Mules That Help Fight California's Wildfires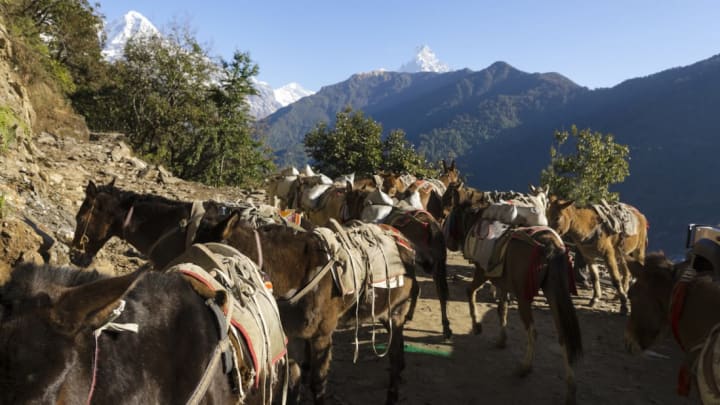 iStock / iStock
Forget dalmatians—in remote parts of Northern California, mules are the fire department's four-legged helpers of choice.
When a blaze roars to life in a residential area, firefighters can use trucks to transport the tools needed to battle it. But in the California wilderness, where vehicles—and sometimes thanks to environmental restrictions, helicopters—can't venture, mules bear the burden. According to Business Insider, the donkey-horse hybrids can carry 120 pounds of supplies apiece while walking 4 mph up rugged terrain. Llamas are also capable of making the trek, but mules are preferred for their resilience and intelligence.
You can see them at work in the video below.
These animals do extraordinary work for the country, but they're not the only mules assisting the U.S. government. The Havasupai village of Supai is located at the bottom of the Grand Canyon, and the mail is delivered there each day by parcel-toting mules.
[h/t Business Insider]