This Font Changes Shape As You Type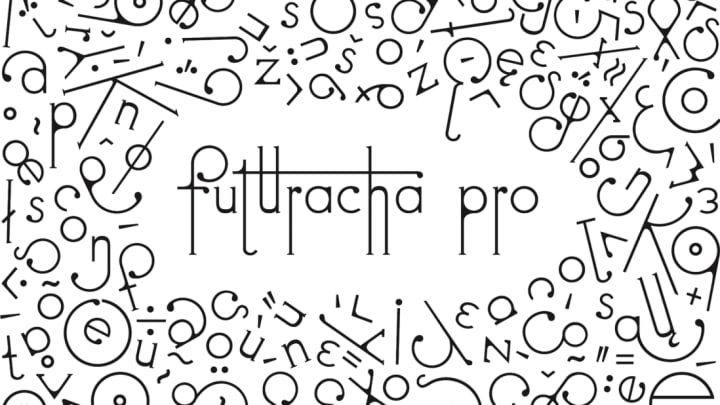 Holy / Holy
Writing with the Futuracha Pro font isn't just about creating a finished product. Each letter reacts to what you type by lengthening and curling around its neighboring characters, making the act of writing itself an interactive experience.
According to The Huffington Post, Futuracha Pro is the brainchild of graphic designer Odysseas Galinos Paparounis of the Greek branding agency høly. As a design student, he was inspired for the idea of a changing typeface while observing the movements of Caribbean cockroaches for an illustration class. The insects' sweeping antennae and prickly feet inspired him to superimpose these elements onto his favorite font: Futura.
Holy
The name Futuracha, which combines the words Futura and cucaracha ("cockroach" in Spanish), is a nod to the project's quirky origins. After sharing his concept with fellow graphic designers, Paparounis sought to make a version of the font that's accessible to everyone on an open source basis. He launched an effort to crowdfund Futuracha Pro on Indiegogo earlier this year and closed the campaign after raising $86,431. You can download the font for your computer from the høly website with prices starting around $29.
[h/t The Huffington Post]