Scary Stories to Tell in the Dark Is Back With the Original Illustrations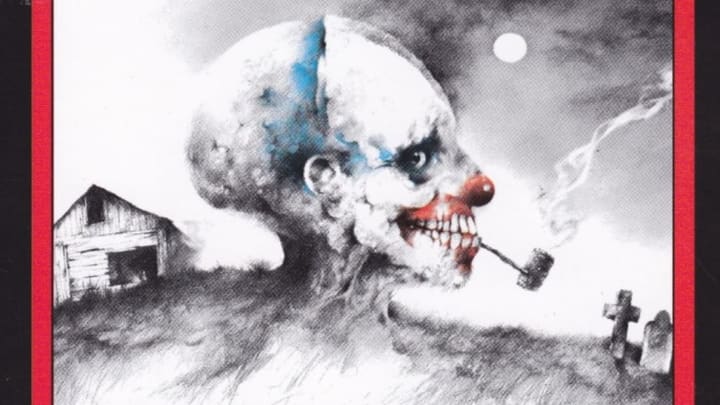 Harper Collins / Harper Collins
The Scary Stories to Tell in the Dark books have been keeping generations of young readers up at night since the first installment was released in 1981. Along with author Alvin Schwartz's twisted tales, the books are known for their disturbing illustrations by Stephen Gammell. That was until the publishers re-released the series in 2011 with much tamer imagery. But according to Geeks of Doom, new editions of the classic titles have recently hit bookshelves, and this time the original, demented artwork is presented in full.
In 2011, for the 30th anniversary of Scary Stories to Tell in the Dark, publisher Harper Collins hired illustrator Brett Helquist to give the books a fresh look. Helquist, best known for illustrating the Series Of Unfortunate Events books, came up with art that was spooky by most standards but failed to please fans who grew up with Gammell's nightmare fuel. Some readers were outraged: BuzzFeed published an article titled "They're Ruining 'Scary Stories to Tell in the Dark," and in another article, io9 called the change "supernatural blasphemy."
Harper Collins must have heard the complaints, because the new paperback box set, which features Scary Stories to Tell in the Dark, More Scary Stories, and Scary Stories 3, puts Gammell's artwork at the forefront. The collection has been available to buy since July 2017, and there's still plenty of time to purchase your own set in preparation for the Halloween season. You can order yours from Amazon for $14.
[h/t Geeks of Doom]