How Will Martian Laws Differ From Earth's Laws?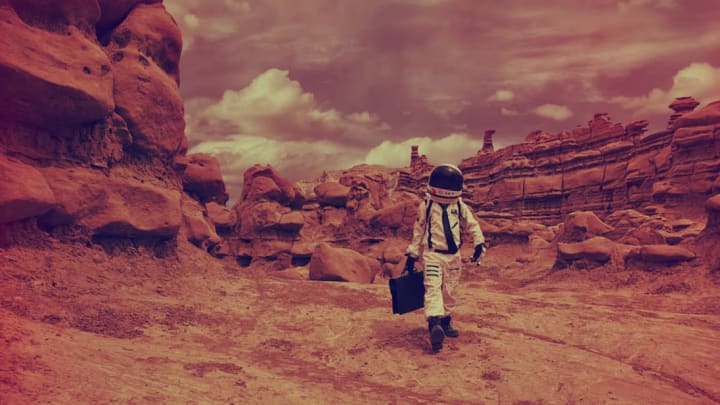 iStock / iStock
How Will Martian Laws Differ From Earth's Laws? Enforcement of existing laws from Earth will be impossible for a small population millions of miles away.
*
The Creepy Cabinet That Inspired Jekyll and Hyde. Robert Louis Stevenson's childhood bedroom had a cabinet made by a carpenter who led a double life.
*
14 Unmade Hammer Horror Films. Some ideas were too bizarre even for the erstwhile British gothic film studio.
*
A Brief History of Bat-Marriage. Batman has been spotted carrying Kathy Kane, Vicki Vale, Julie Madison, Selina Kyle, Lois Lane, and Wonder Woman across the threshold—most of them twice.
*
John Banvard is the most successful American artist you've never heard of. His chosen medium was an obscure 19th-century show business gimmick, and he managed to completely squander his fortune.
*
Why Everyone Knows the Same Scary Slumber-Party Stories. People who know them don't recall where they first heard them.
*
9 Naked Cakes for When You Don't Feel Like Frosting. You'll feel good about avoiding too much sugar, too.
*
8 Antique Maps That Were the First of Their Kind. Each one gave us a new way to look at our world.