This Rescued Squirrel Is Quite The Artist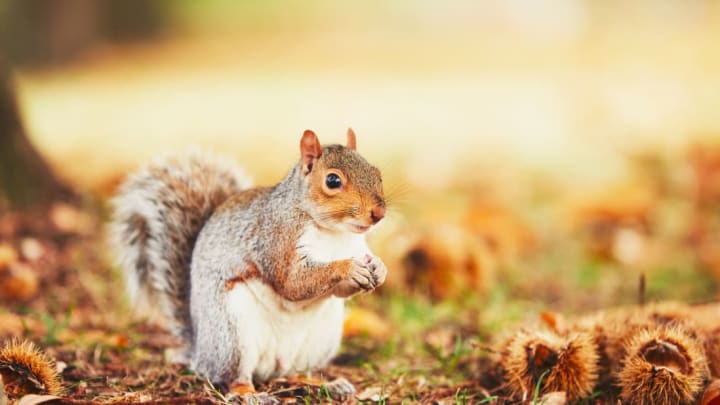 iStock / Chalabala / iStock / Chalabala
Squirrel Winkelhimer Smith was attacked by a cat when she was just a little thing. Luckily, doll artist Shyla Mouton saw the incident and was able to rescue Ms. Smith before she was killed. Mouton took in the little squirrel and kept her in the only room of her home where her dogs and cats would leave the injured little critter alone, the work room where Mouton paints. Before long, Ms. Smith started mimicking her adoptive mother and creating her own vibrant works of art.
These days, you can purchase Smith's paintings on her Etsy shop and even if you aren't that impressed by her artistic talents, you can at least appreciate the fact that all proceeds are donated to charities.
Story via Laughing Squid.