National Geographic Ranks The 25 Happiest Cities in the Country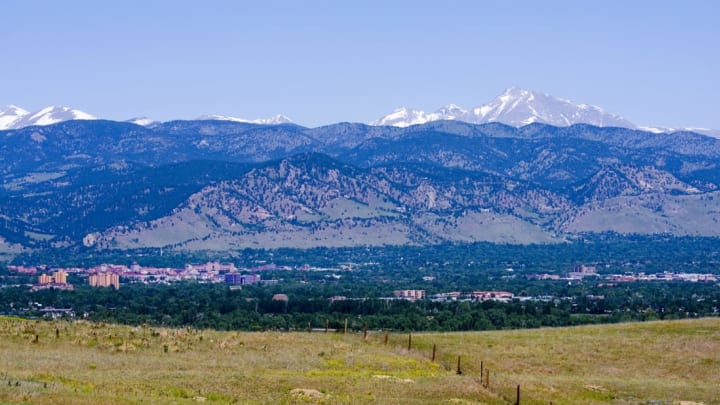 iStock / iStock
Feeling unhappy? Maybe it's time to move. National Geographic recently released rankings of the 25 happiest cities in the U.S. The results: Eight of the 25 locations are in the Golden State, but the honor of No. 1 happiest city goes to Boulder, Colorado.
The rankings are based on 250,000 interviews conducted in 190 metropolitan areas between 2014 and 2015. The survey—developed by Dan Buettner, author of the new book The Blue Zones of Happiness, and Dan Witters, a senior scientist at Gallup—looked for data points that are correlated with life satisfaction and happiness, like whether or not you exercise, if you feel safe in your community, whether you feel like you live within your means, and whether you feel like you are reaching your goals.
Courtesy National Geographic
Of course, all that isn't necessarily the result of your geographical location. But you don't see cities like Los Angeles or New York—where wealth is also clustered—on the list, so presumably San Franciscans are doing something a little differently.
Take a look for yourself. Here are the 25 happiest places in the U.S., according to the results.
1. Boulder, Colorado
2. Santa Cruz-Watsonville, California
3. Charlottesville, Virginia
4. Fort Collins, Colorado
5. San Luis Obispo-Paso Robles-Arroyo Grande, California
6. San Jose-Sunnyvale-Santa Clara, California
7. Provo-Orem, Utah
8. Bridgeport-Stamford, Connecticut
9. Barnstable Town, Massachusetts
10. Anchorage, Alaska
11. Naples-Immokalee-Marco Island, Florida
12. Santa Maria-Santa Barbara, California
13. Salinas, California
14. North Port-Sarasota-Bradenton, Florida
15. Urban Honolulu, Hawaii
16. Ann Arbor, Michigan
17. San Francisco-Oakland-Hayward, California
18. Colorado Springs, Colorado
19. Manchester-Nashua, New Hampshire
20. Oxnard-Thousand Oaks-Ventura, California
21. Washington, D.C.-Arlington-Alexandria, Virginia/Maryland/West Virginia
22. Minneapolis-St. Paul-Bloomington, Minnesota/Wisconsin
23. San Diego-Carlsbad, California
24. Portland-South Portland, Maine
25. Austin-Round Rock, Texas
You can grab a copy of November's National Geographic to read more about the world's happiest places.
National Geographic