Math Symbols Might Look Complicated, But They Were Invented to Make Life Easier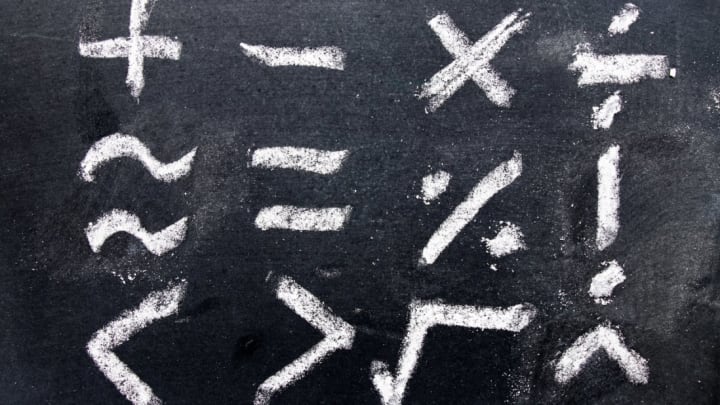 iStock / iStock
Numbers can be intimidating, especially for those of us who never quite mastered multiplication or tackled high-school trig. But the squiggly, straight, and angular symbols used in math have surprisingly basic origins.
For example, Robert Recorde, the 16th century Welsh mathematician who invented the "equal" sign, simply grew tired of constantly writing out the words "equal to." To save time (and perhaps ease his writers' cramp), he drew two parallel horizontal line segments, which he considered to be a pictorial representation of equality. Meanwhile, plenty of other symbols used in math are just Greek or Latin letters (instead of being some kind of secret code designed to torture students).
These symbols—and more—were all invented or adopted by academics who wanted to avoid redundancy or take a shortcut while tackling a math problem. Learn more about their history by watching TED-Ed's video below.