Last Month Was the Second-Warmest October on Record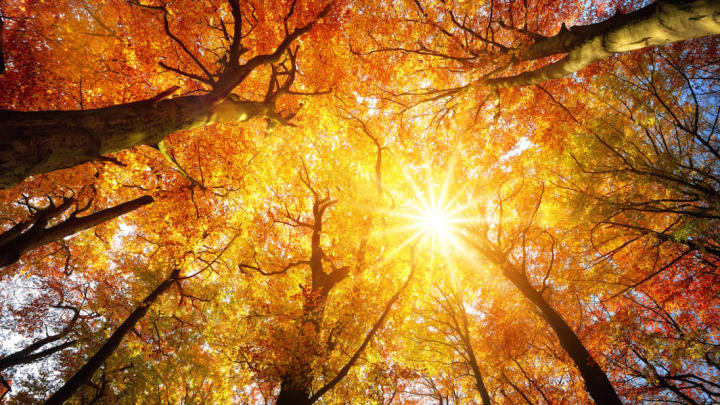 iStock / iStock
After an unseasonably toasty October, the numbers are in: Temperatures exceeded averages across the globe last month, making it the second-hottest October ever recorded, according to NASA.
As Mashable reports, worldwide temperatures reached 1.62°F (or 0.90°C) above the average in October. It just edged out global temperatures in October 2016 and came short of the all-time October record set in 2015. But while El Niño contributed to temperature spikes in 2015, there's no weather event to explain the anomaly this time around.
Records of global mean surface temperature changes date back to 1880. Of the 136 years in NASA's database, the past three years (2014, 2015, 2016) have produced the greatest temperature anomalies. With the end of the year approaching, it looks like 2017 will end up breaking into the top three, and will likely be the warmest non-El Niño year on record.
While alarming, the record-breaking statistics shouldn't be surprising to anyone who follows global climate trends. The Earth has been warming at a rapid rate in recent decades, and climate scientists blame the carbon dioxide being dumped into the atmosphere by human activity.
Following a hot autumn, the next few months aren't looking to be any cooler: Like last winter and the winter before that, this season is expected to be unusually warm.
[h/t Mashable]