That A[?] Autocorrection Isn't the Only Glitch Bugging iPhone Users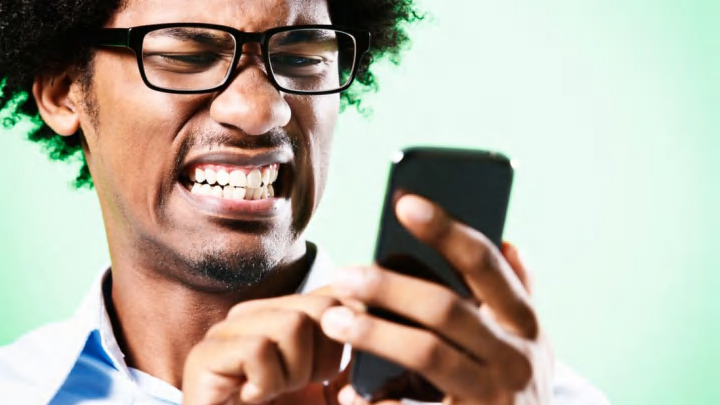 iStock / iStock
If you've spent the past several weeks retyping and explaining the weird iPhone 11 glitch that's turning your "I"s into "A[?]"s, there's a pretty easy fix for it. But prepare to find yourself annoyed all over again, as the phones are making yet another frustrating autocorrection by changing the word it to I.T.
Though Mashable reports that the problem is not as widespread as the bizarre A[?] problem, the fact that it's regularly changing such a common word is understandably maddening for users affected by the bug. Some people have also reported that their smartphones are automatically changing is to I.S., which is even more nonsensical.
As with the previous issue, MacRumors reports that there is a workaround—two of them, actually:
A temporary workaround is to tap Settings > General > Keyboard > Text Replacement and enter "it" as both the phrase and shortcut, but some users insist this solution does not solve the problem. A less ideal workaround is to toggle off auto-correction and/or predictive suggestions completely under Settings > General > Keyboard.
The company has yet to say whether iPhone users will have to update their software in order to ensure that this doesn't become an ongoing problem.
[h/t: Mashable]