6 Unusual Versions of Alice in Wonderland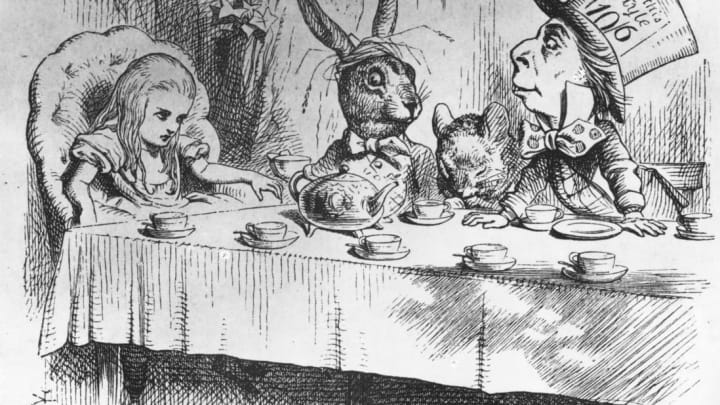 Getty Images / Getty Images
On this day in 1951, Disney's 13th film, Alice in Wonderland, debuted in London. Over the years, Alice has taken to the big and small screens in many different iterations, including a recent adaptation starring Johnny Depp. Here, six visual versions of Lewis Carroll's famed character.
Kathryn Beaumont
Perhaps the most famous version of Alice, this film came out in 1951.
Hello Kitty
The famously adorable kitten stars as Alice.
Tina Majorino
The popular child star—do you recognize her from When a Man Loves a Woman?—takes on the title role in this 1999 Hallmark movie.
May Clark
The first actress ever to play Alice, Clark starred in the 1903 version of Lewis Carroll's story.
Elisabeth Harnois
This short-lived Disney channel show aired in 1991.
Natalie Gregory
Though Alice is the title character, this rendition of the show featured stars like Sid Caesar, Scott Baio and Sammy Davis Jr.