A Limited Edition, Handwritten Manuscript of The Great Gatsby Can Be Yours for $249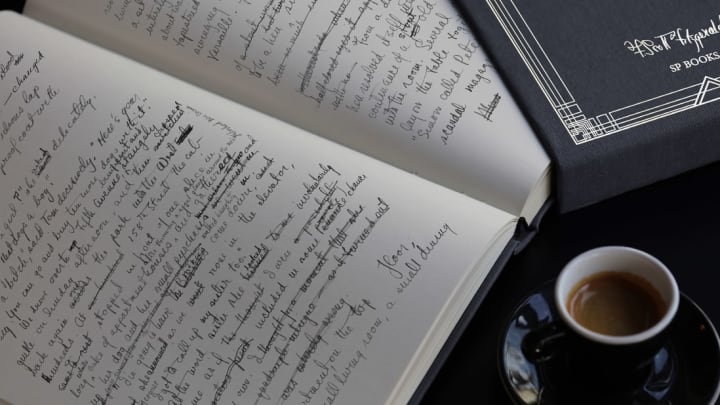 SP Books / SP Books
Fans of F. Scott Fitzgerald's classic The Great Gatsby need to put this on their holiday wish list: The French manuscript publisher SP Books is releasing a deluxe, limited-edition version of Fitzgerald's handwritten Gatsby manuscript.
SP Books
The 328-page, large-format edition is cloth-bound and features an ornamental, iron-gilded cover. The facsimile of Fitzgerald's original manuscript shows how the author reworked, rewrote, and otherwise altered the book throughout his writing process, changing character's names (Nick was named "Dud" at one point), cutting down scenes, and moving around where certain information was introduced to the plot, like where the reader finds out how Gatsby became wealthy, which in the original manuscript wasn't revealed until the end of the book. For Fitzgerald superfans, it's also signed.
SP Books
The publisher is only selling 1800 copies of the manuscript, so if you're a lover of literary history, you'd better act fast.
It's available from SP Books for $249.