Famous Directors on the Future of Movies (in 1990)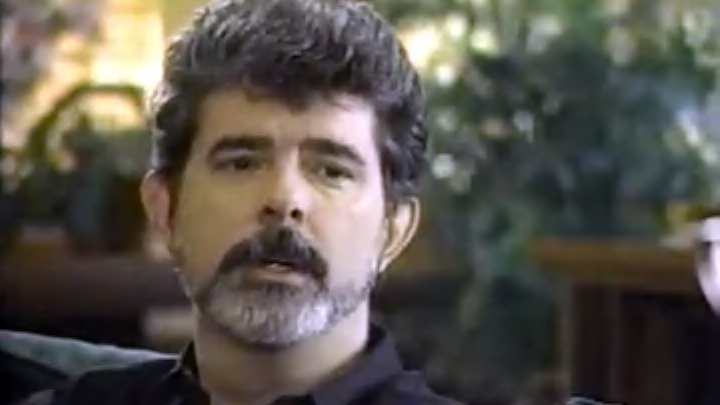 YouTube / bodian26 / YouTube / bodian26
In this 1990 special, Gene Siskel and Roger Ebert interview three directors: Steven Spielberg, George Lucas, and Martin Scorsese. The topics? The directors' past films, the future of cinema, how past movies will be preserved, and whether there could be E.T. or Indiana Jones sequels (yep).
It's fascinating for film buffs, largely because we know what happened in the ensuing 23 years. For instance, Spielberg talks early on about wanting to make a biopic about Howard Hughes, though Scorsese would end up making The Aviator. Lucas talks about going back to the Star Wars universe. Scorsese talks about how he'd like to make some money on a film (GoodFellas was about to be released). They all have fantastic salt-and-pepper beards. If you like movies, watch this:
At around the 32:00 mark there's a lot of fast-forwarding through local commercials. I kinda wish they'd left that part in! This leads into a segment in which Siskel and Ebert explain what "HDTV" is. They proceed to ask the directors about the effect of HDTV on the movie business -- interesting to see what the different directors think the effect of HDTV in the home would be.
(Via The Playlist.)