All the Original Nintendo Games on One Poster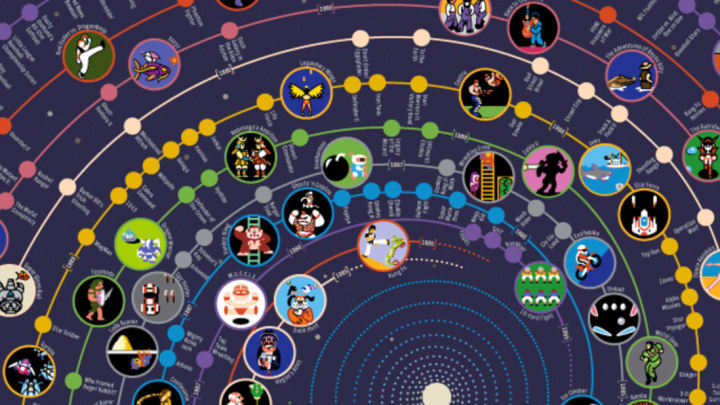 Pop Chart Lab / Pop Chart Lab
Pop Chart Lab is at it again! After pulling together infographics on the Beatles, ground-breaking cameras, and the favorite drinks of pop culture characters, they've created their latest, which showcases every single video game released for the Nintendo Entertainment System between 1982 and 1993—that's more than 700 games.
The chart starts in the middle and spirals outward, and includes information on the games' release dates and genres—as well as over 100 illustrations of classic games like Duck Hunt, Donkey Kong, Mega Man, and more.
Check out the poster below, which you can click to enlarge; you can also see a zoomable version here.  The 24-by-36-inch print is available for pre-order and is 20 percent off for a limited time, so act fast!