MORNING CUP OF LINKS
How Four Undergrads Got the Scoop on the Unabomber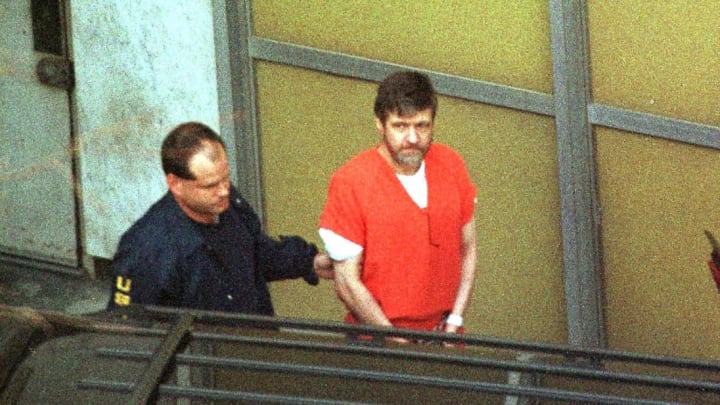 BOB GALBRAITH, AFP/Getty Images / BOB GALBRAITH, AFP/Getty Images
How Four Undergrads Got the Scoop on the Unabomber. When news outlets couldn't get to Montana in time, J-school volunteers went into action.
*
Kottabos, the Ancient Greek Drinking Game. The skill involved was flinging wine from one's own cup at a target.
*
An Acid Trip with Groucho Marx. Yeah, he did LSD. At age 77.
*
How Creedence Clearwater Revival Became the Soundtrack to Every Vietnam War Movie. It's not only because those songs take you to that specific era.
*
Owen KC Stephens tells a wonderful story about the time an elderly British couple wanted to learn how to play a Star Wars role-playing game. They didn't know what a role-playing game was, but they knew what they were doing.
*
These Freaky Fish Can Turn Their Eyes Into Flashlights. The triplefin is tiny, but controls its own super power.
*
Unauthorized Dwelling at Yale. Student Allan Kornfeld couldn't afford the dorm charges, so he lived in a campus ventilation shaft for his senior year.
*
The Resistance Group That Battled Hitler With Words. The students who worked under the name White Rose paid dearly for their efforts.