Canada's National Parks Are Officially Free to Visitors Under 18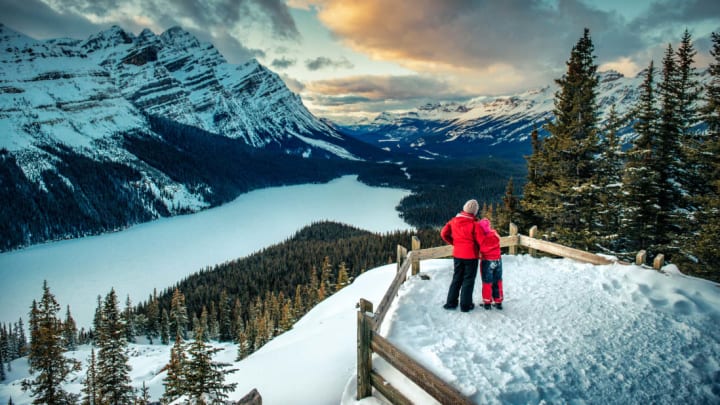 iStock / iStock
Canada is home to over 40 national parks, and they all just became a lot more accessible to kids. As HuffPost Canada reports, children can now visit parks around the country for free.
Two years ago, Canada's liberal party promised to eradicate national park fees for visitors under 18 starting in 2018. When that announcement was made, youth entry prices to many national parks were already less than $5.
In 2017, Canada got a preview of what waiving admission fees does for visitor traffic. In honor of the nation's 150th birthday, people of all ages were invited to visit Canada's national parks, marine conservation areas, and historic sites at no charge for all of 2017. The free pass program boosted attendance across the parks by about 10 percent, with Banff National Park seeing a record number of visitors.
The 2018 federal budget means that perk will remain a permanent fixture for national park visitors ages 17 and under. And though adults still have to pay to enjoy the sites, the full admission price for national parks in Canada is less than $10 on average.
[h/t HuffPost Canada]