A Closer Look at the World Series Trophy
The Boston Red Sox just won the World Series and are showing off their shiny new trophy. Here's a little history of the hardware.
The St. Louis Cardinals actually claimed the first Commissioner's Trophy in 1967 by beating the Red Sox in the World Series. Ever since then, the winners of the Fall Classic have received one of these Tiffany-designed monuments to their excellence. The design has undergone a few minor changes over the years, but this one probably has more symbolism than most trophies. The ebony base supports 30 miniature pennants, each of which represents one of the 30 big league clubs. The flags encircle a giant silver baseball with 24-carat vermeil stitches that is engraved with latitude and longitude lines symbolizing the world. The 30-inch trophy weighs nearly 30 pounds and is worth an estimated $15,000.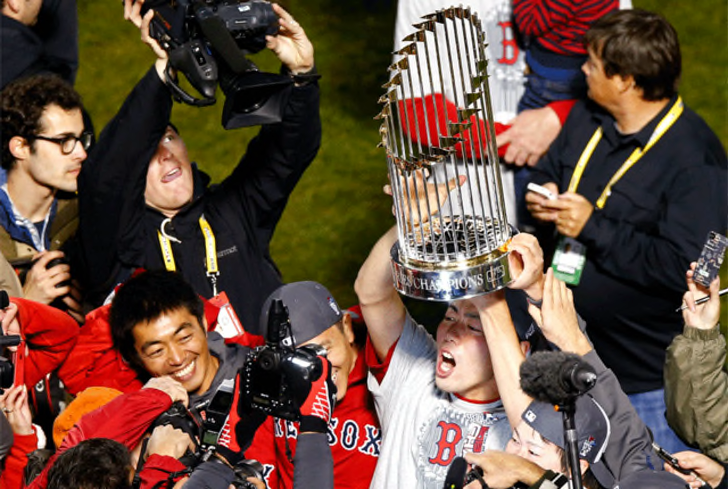 Getty Images