The Man Who Couldn't Stop Eating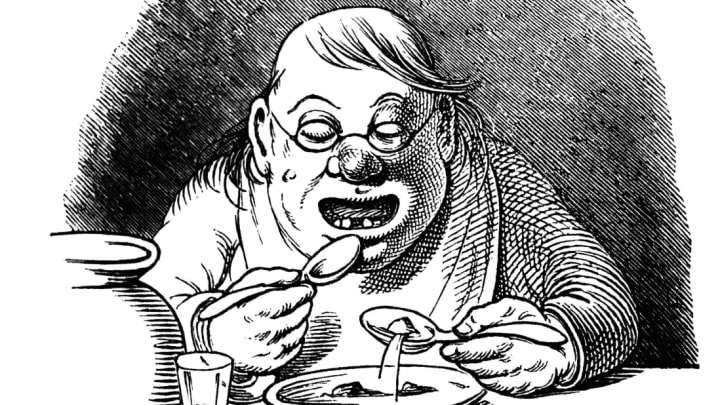 iStock / iStock
Meet the Man Who Couldn't Stop Eating. Tarrare turned his insatiable hunger into a career.
*
The Student Yearbooks of a Japanese-American Detention Camp. Striving for a veneer of normalcy when their world was turned upside down.
*
34 Things Movie And TV Characters Do That No Real Person Does. We know it's for blocking or drama, but some of them can get under your skin.
*
The History of Kewpies. Rose O'Neill created the adorable little sprites in 1909.
*
Why Can't Everyone Do the 'Asian Squat'? It's the ankle flexibility; use it or lose it.
*
Kay Nielsen, Disney, and the Sanitization of the Modern Fairy Tale. The illustrator's concept art for The Little Mermaid was too faithful to the original for the House of Mouse.
*
The Violence of Flash Photography. It can be blinding, frightening, overwhelming, and invasive.
*
7 Behind-the-Scenes Secrets of Roadies. The job entails much more than partying and hanging out with the band.