The Dog Who Really Eats Homework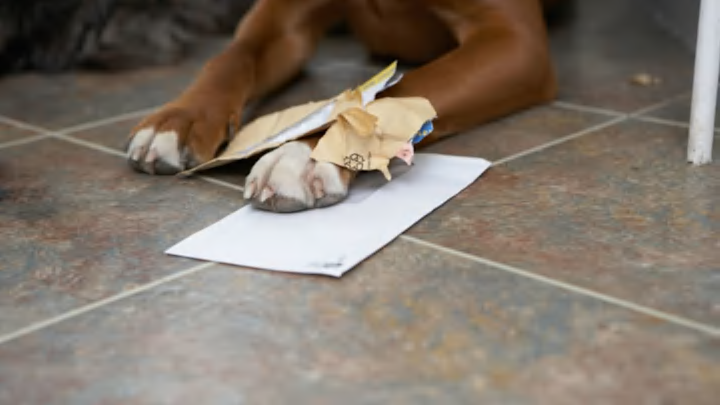 Thinkstock / Thinkstock
One New Jersey middle-schooler's dog really did eat her homework, metal pins and all.
*
North Korea's public relations team could do with a few lessons in basic Photoshop skills.
*
Ready to be horrified? This parasite eats a fish's tongue ... and then takes its place.
*
In the midst of the Cuban missile crisis, JFK's scribbles on a yellow legal pad demonstrate the kind of tension the President had to deal with.
*
Photographer Sasha Leahovenco traveled out to a remote area of snowy Siberia and captured images of the local people—introducing some of them to a camera for the very first time.
*
In 2004, Bob Dylan made his first and only commercial appearance in a TV spot for Victoria's Secret. Some fans were outraged at their idol selling out; others were likely just confused.
*
At first glance, this video of a man singing "Stairway to Heaven" isn't too impressive…until you learn that the recording has been flipped, and Dutch artist Jeroen Offerman originally sang the entire song in reverse. Whoa.