MORNING CUP OF LINKS
An 'Outtake' Video of the Royal Wedding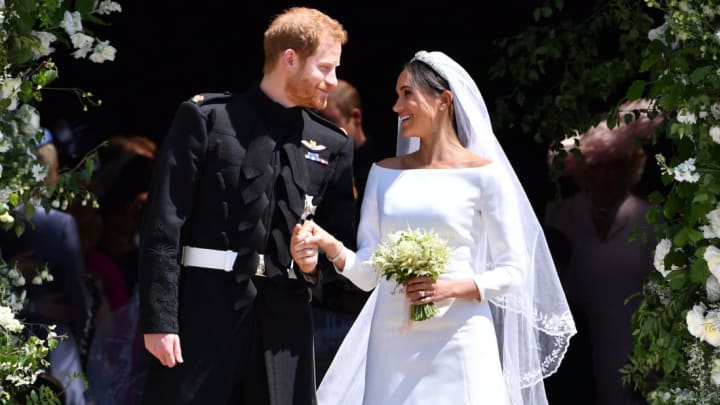 BEN STANSALL, AFP/Getty Images / BEN STANSALL, AFP/Getty Images
This 'Outtake' Video of the Royal Wedding is So Dumb—But So Very Enjoyable. As if it were like everyone else's wedding.
*
A Lonely Avocado Searches for His Other Half in The Pits. This sweet short film, written by David Bizzaro, has been selected for more than 30 film festivals so far.
*
We'll First Find Aliens on Eyeball Planets. These are exoplanets that are tidally locked to their star, and carry a thin habitable zone in a ring shape.
*
Vulture Ranks Every Star Wars Movie. Ten mini-reviews to justify the rankings include Solo without giving away too much.
*
Han Solo was Almost in Revenge of the Sith. His part would have been too silly to believe.
*
Deep in the Honduran Rain Forest, an Ecological SWAT Team Explores a Lost World. The diverse biology is a bigger treasure than the lost city that lured explorers there in the first place.
*
Roxy, the Long Island Railroad Dog. He knew every train and its schedule, and how to get where he wanted to go.
*
The Great Fertility Reversion. America's plummeting birth rate might not be as dire as it seems.