Syrian Refugees and Jordanian Women Created a New Line of Home Goods For IKEA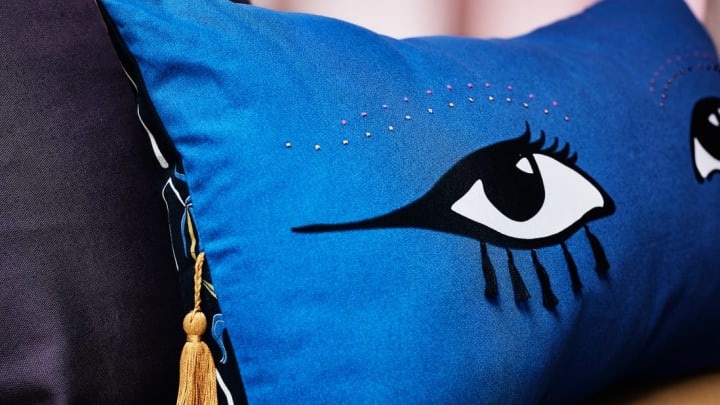 IKEA / IKEA
After debuting the Tilltalande Collection at its Amman, Jordan location last year, IKEA is finally bringing it to the U.S. As Curbed reports, every item in the collection was created by women from Jordan and refugees from Syria.
The new line is a collaboration between IKEA and the Jordan River Foundation, a nonprofit dedicated to improving the lives of Jordanians, especially women and children. It includes a flatwoven rug and pillow covers decorated with elements like camels and blossoming cacti. Fifty Jordanian women artists and 50 Syrian refugees worked with IKEA to design the items and craft them by hand.
The Tilltalande Collection is the latest way IKEA is helping some of the millions of refugees forced from their homes by conflict. In 2015, the furniture company debuted its flatpack shelters, temporary homes that provide protection and electricity to displaced people around the world.
The new line of textiles will be sold at IKEA's Brooklyn location starting this June. If all goes as planned, the collection will provide employment to 400 people by 2020.
IKEA
[h/t Curbed]