Madrid Is Building a Beach 200 Miles From the Ocean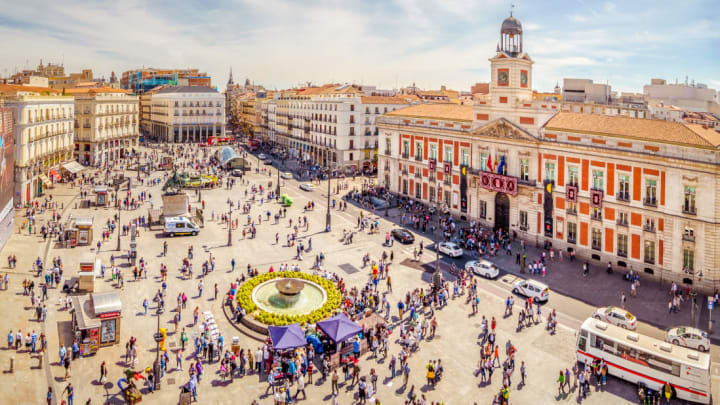 iStock / iStock
Madrid is located in the middle of Spain, but this summer, residents and visitors will be able to have a beach day without leaving the city. As The Local reports, Madrid is getting its own beach—nearly 200 miles from the Atlantic Ocean.
The attraction—dubbed "MadBeach"—is being set up on the Plaza de Colón near the capital's Museo Arqueológico Nacional. It will offer many of the same features guests would be able to find seaside, including volleyball, food trucks, beach bars, and hammocks. When they're done relaxing, guests can take part in yoga, zumba, and gymnastics sessions for seniors. They will even have the opportunity to take a dip in the beach's tide pool.
MadBeach won't be the first beach in a major metropolis. Paris erects pop-up beaches on the shores of the Seine and La Villette Canal Basin each summer, and Chicago has its own beaches where guests can swim in Lake Michigan beneath the shadow of the skyline.
When Madrid opens the beach to visitors July 1, it will cost €5 ($5.80) to enter for a half day and €9 ($10.45) for an all-day pass. Hours will be from 10 a.m. to 10 p.m., with MadBeach closing for the season on August 31.
[h/t The Local]