Move Over, Nutella: Lindt's Chocolate-Hazelnut Spread is Flying Off the Shelves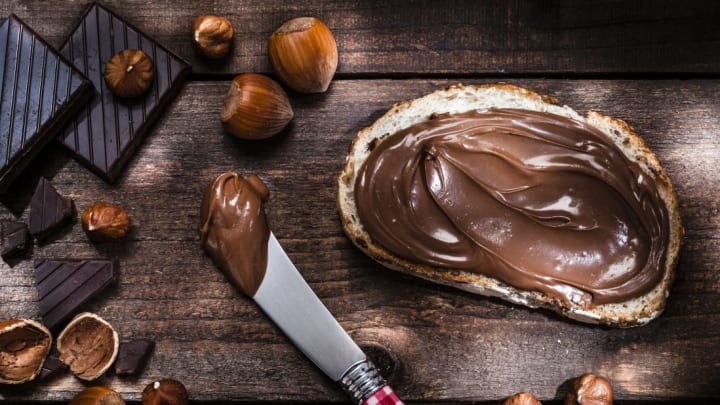 iStock / iStock
Nutella has some serious competition. The Swiss chocolatier Lindt has its own hazelnut cream spread—or haselnusscreme in German, if you happen to be shopping in a Genevan supermarket—and shoppers are going crazy over its gooey goodness.
Lindt
The Huffington Post reports that the product, priced at £5.99 (about $7.90), is so popular that it has already sold out at Lindt UK's online store. It's not currently available for purchase in the U.S., but considering that the product has been available in continental Europe for some time and was only recently unveiled in the UK, there's hope yet that it may someday spread to the States.
And if you're really desperate to try it for yourself, you can shell out $22.48 for a 7.4-ounce jar on Amazon. The spread has a "full and intense flavor," and hazelnuts make up 40 percent of the ingredients, according to the product description. Nutella, on the other hand, lists sugar as its first ingredient, followed by palm oil, and finally hazelnuts, which comprise about 14 percent of the recipe.
Nutella, owned by Ferrero, probably isn't too worried about its new rival, though. The product has a loyal base of consumers, as evidenced by the "scenes of violence" that erupted at French supermarkets earlier this year when a 70 percent discount on Nutella was offered. There was yelling, pushing, and even hair-pulling as customers battled it out in supermarket aisles. 
[h/t The Huffington Post]