12 Theme Parks Where the Danger is Real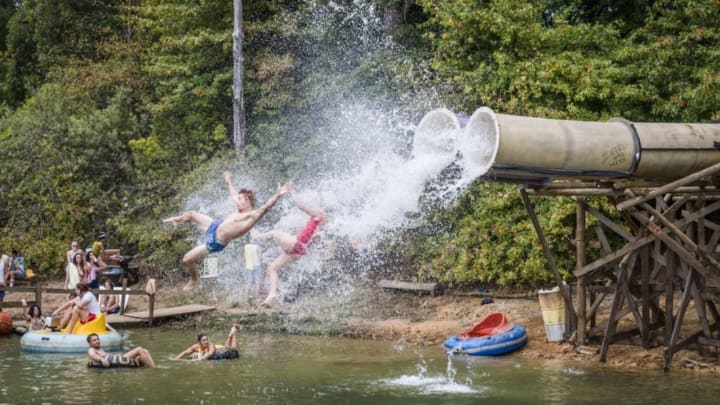 A scene from Action Point (2018) / Paramount Pictures
12 Theme Parks Where the Danger is Real. Thank goodness the parks themselves are fictional.
*
Green Ball Adventure, a Sprice Machines Chain Reaction. Watch a charming combination of colorful levers, pulleys, dominos, and spring action, all powered by gravity.
*
Lede-Buried Voicemails From Your Mom. Everyone has examples of parental communication gone wrong.
*
How to Start Knitting (and Learn to Love It). Seek the enjoyment first, and the skill will come in time.
*
The Oldest Color Produced by Living Things Is 1.1 Billion Years Old. The ancient cyanobacteria chlorophyll is strangely pink.
*
Before Björk, There Was the Last Incan Princess. Peruvian soprano Yma Sumac had a six-octave range, but it was her exoticism that made her famous.
*
Everyone's Favorite Houseplant Only Wants to Die. Your pothos has lost the genes necessary for sexual reproduction, but is doomed to live as clones in millions of apartments.
*
Dime After Dime: A Gripping History of Claw Machines. They've been irresistible for almost 200 years.