Look Closely—Every Point of Light in This Image Is a Galaxy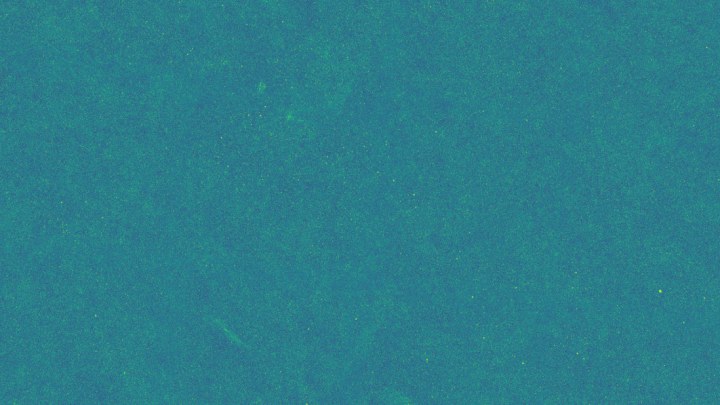 ESA/Herschel/SPIRE; M. W. L. Smith et al 2017 / ESA/Herschel/SPIRE; M. W. L. Smith et al 2017
Even if you stare closely at this seemingly grainy image, you might not be able to tell there's anything to it besides visual noise. But it's not static—it's a sliver of the distant universe, and every little pinprick of light is a galaxy.
As Gizmodo reports, the image was produced by the European Space Agency's Herschel Space Observatory, a space-based infrared telescope that was launched into orbit in 2009 and was decommissioned in 2013. Created by Herschel's Spectral and Photometric Imaging Receiver (SPIRE) and Photodetector Array Camera and Spectrometer (PACS), it looks out from our galaxy toward the North Galactic Pole, a point that lies perpendicular to the Milky Way's spiral near the constellation Coma Berenices.
ESA/Herschel/SPIRE; M. W. L. Smith et al 2017
Each point of light comes from the heat of dust grains between different stars in a galaxy. These areas of dust gave off this radiation billions of years before reaching Herschel. Around 1000 of those pins of light belong to galaxies in the Coma Cluster (named for Coma Berenices), one of the densest clusters of galaxies in the known universe.
The longer you look at it, the smaller you'll feel.
[h/t Gizmodo]