The Covers of Jack Kerouac's Classic Titles Are Getting a Makeover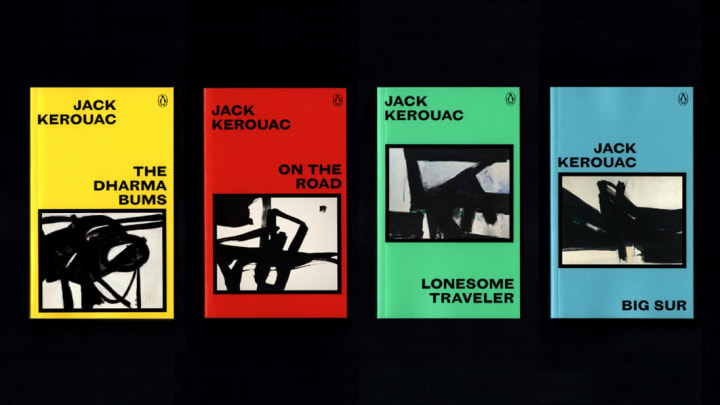 Tom Etherington, Penguin Press / Tom Etherington, Penguin Press
Readers have been enjoying classic Jack Kerouac books like The Dharma Bums and On the Road for decades, but starting this August the novels will have a new look. Several abstract covers have been unveiled as part of Penguin's "Great Kerouac" series, according to design website It's Nice That.
The vibrant covers, designed by Tom Etherington of Penguin Press, feature the works of abstract expressionist painter Franz Kline. The artwork is intended to capture "the experience of reading Kerouac" rather than illustrating a particular scene or character, Etherington told It's Nice That. Indeed, abstract styles of artwork seem a fitting match for Kerouac's "spontaneous prose"—a writing style that was influenced by improvisational jazz music.
This year marks the 60th anniversary of The Dharma Bums, which was published just one year after On the Road. The Great Kerouac series will be available for purchase on August 2.
[h/t It's Nice That]