Rothy's Stylish Recycled Shoes Now Come in Kids' Sizes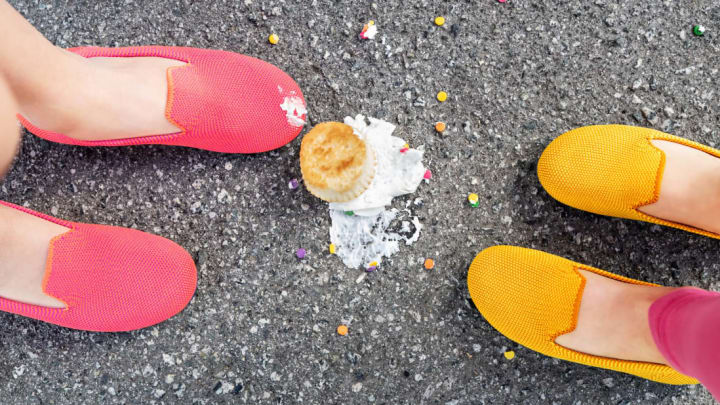 Rothy's / Rothy's
These slip-on kids' flats aren't just cute and comfortable—they also teach young wearers about the value of recycling. All the footwear from San Francisco-based shoe company Rothy's is made from recycled plastic water bottles, and as Fast Company reports, the brand now makes their popular women's shoes in child sizes.
Founded by Roth Martin and Stephen Hawthornthwaite, the company aims to make shoes that are just as stylish and practical as they are eco-friendly. Each shoe is knit from fibers made from recycled plastic bottles, and instead of attempting several complicated designs, which can create waste, the brand has stuck to comfortable women's flats that come in a variety of fun colors and patterns.
The new children's line marks the first time Rothy's has expanded beyond the women's market. The kids' shoes look a lot like their shoes for adults, except instead of coming in "flat," "point," and "loafer" designs, these shoes are only available as loafers.
At $65 a pair, the kids shoes are much cheaper than the adult loafers for $165, but the price may still be more than some parents are willing to invest in footwear their child will just grow out of. But unlike cheaper kid's shoes, Rothy's are built to last, making them prime hand-me-down candidates. You can browse the available styles on the Rothy's website.
[h/t Fast Company]