Your Own Amusement Park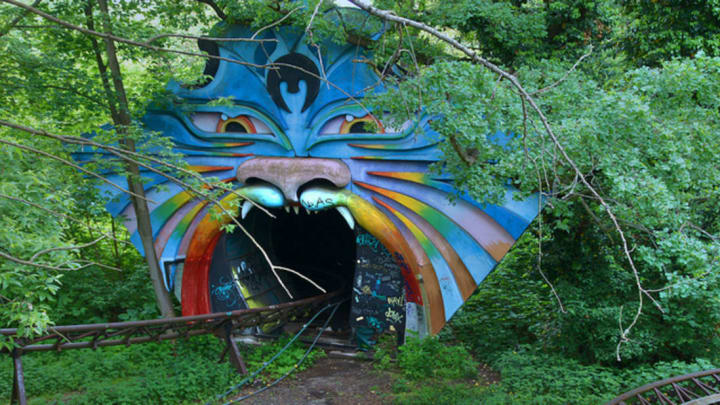 Flickr user Chris Grabert / Flickr user Chris Grabert
There's a German amusement park up for sale on eBay, but be warned: it's long abandoned and very, very creepy.
*
The Academy Awards are this weekend, and most moviegoers will have formed their opinions already, but how much does anyone know about the Oscar—the gold statuette handed to the lucky winners—itself?
*
The satisfaction of finding a dog's itchy spot can bring pleasure to both owner and pet, but no one enjoys a head massage more than this blissed-out husky.
*
This painstakingly assembled supercut of "1001 Movies to See Before You Die" (plus 215 extra) was a labor of love that took its creator an entire year to put together, and is worth watching more than once.
*
Oenophiles, the announcement you've been waiting for: pending further research, it may be that red wine possesses cancer-fighting properties.
*
With the British Art Fund's "Edible Masterpieces" collection, you can have your art and eat it, too.