The Most Popular TV Show Set in Each State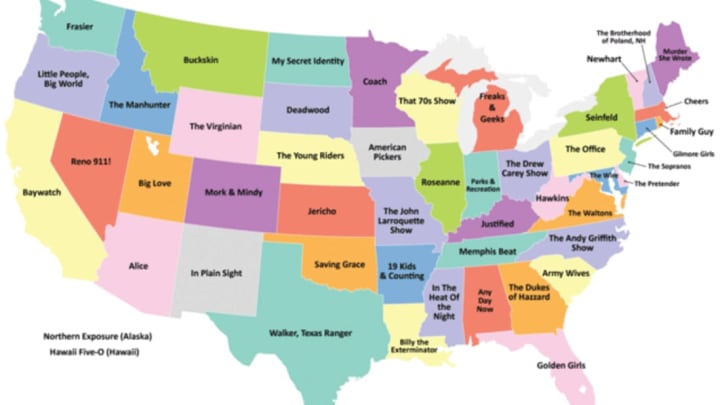 Andrew Shears / Andrew Shears
Today let's look at two maps that tried to nail down the most popular TV show set in each state. The first comes from Andrew Shears, and the second is a rebuttal from Mike Nudelman, shared by Kirsten Acuna. This version cuts out most of the reality shows:
Areas of contention include Colorado (Mork & Mindy vs. South Park), Illinois (Married With Children vs. Roseanne), and Georgia (The Dukes of Hazzard vs. The Walking Dead).
Did either map get your state right? Apologies to Charles in Charge, but you can't argue The Sopranos for New Jersey.
Glad to see My Secret Identity getting some love.
The Afternoon Map is a new semi-regular feature in which we post maps and infographics. In the afternoon. Semi-regularly. Thanks to geography professor Andrew Shears and Business Insider for today's maps.