Harry Potter Pop-Up Book Lets You Explore Hogwarts in 3D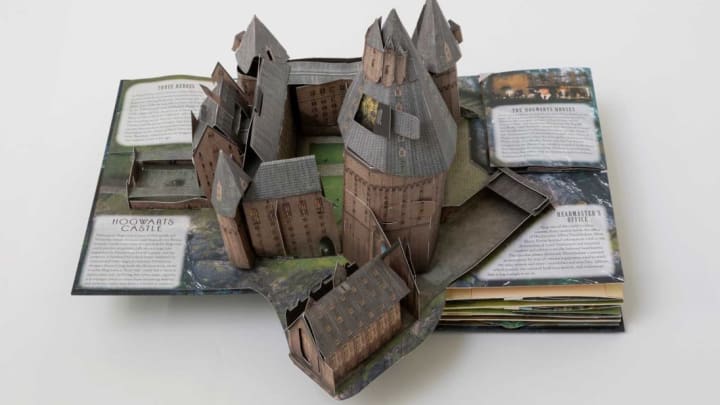 Insight Editions / Insight Editions
Harry Potter fans will get a chance to explore the grounds of Hogwarts like never before. The school of witchcraft and wizardry has been brought to life in an intricate new pop-up book.
The book, titled Harry Potter: A Pop-Up Guide to Hogwarts, will give readers a 3D tour of the fictional castle. Designed by Matthew Reinhart, the artist and author behind pop-up books for Pixar and Game of Thrones, each page of the guide includes elaborate paper sculptures lifted from the magical world of Harry Potter.
Readers will also get eye-popping views of the Quidditch pitch, the Forbidden Forest, and Hogsmeade as well as the chance to explore mini-pop-ups of the Marauder's Map and Arthur Weasley's flying car, interactive pull-tabs, and windows that reveal a closer look at each scene.
Harry Potter: A Pop-Up Guide to Hogwarts, is now available from Amazon.
Insight Editions