The National Park Service Is Streaming a Soothing Nature Soundtrack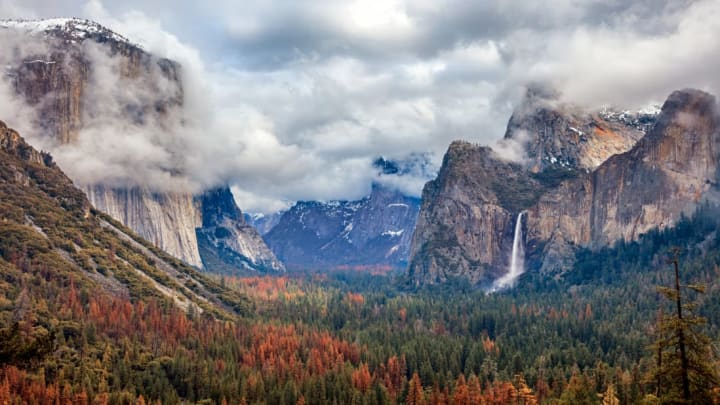 iStock / iStock
When life gets stressful, one of the best remedies is getting away for a while and spending some time out in nature. However, that's not always a feasible option.
Here to help is the National Park Service, which just released a nature-themed soundtrack in celebration of its 102nd birthday. Named PARKTRACKS, the audio track is a compilation of soothing sounds recorded by the agency's Natural Sounds and Night Skies Division at national parks across the U.S.
You'll hear chirping birds, buzzing bees, and what sounds like the low roar of a waterfall in the background, making it the perfect background music for those who like listening to ambient or white noise. Try turning it on before bed to help you relax, or let it serve as the backdrop to your daily meditation.
The track is a little over 12 minutes long, but you can download it and press repeat to keep it playing long after you fall asleep. To stream or download PARKTRACKS, visit the Find Your Park website.