How the New Hampshire Fisher Cats Got Their Name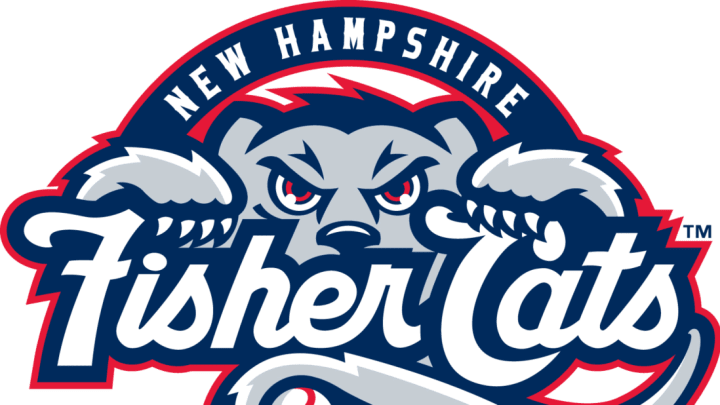 New Hampshire Fisher Cats / New Hampshire Fisher Cats
Through Opening Day, we'll be looking at the stories behind the greatest team names in Minor League Baseball.
On November 6, 2003, the team previously known as the New Haven Ravens announced they would be renamed the New Hampshire Primaries to coincide with the move to Manchester for the 2004 season. The name celebrated New Hampshire's unique national position as the host of the first presidential primaries every four years, thereby signaling the start of the election season. The logo, showcasing the Democratic Party donkey and the Republican Party elephant, really drove home the political implications.
Courtesy of the New Hampshire Fisher Cats
Four days later, the team—the Double-A affiliate of the Blue Jays—announced they'd changed their minds, and would seek a different name. In the interim, community members and the local media expressed outrage, culminating in a front-page story in the New Hampshire Union Leader. The paper even established a petition to implore the organization to reconsider, obtaining over 1000 signatures in the first day.
The team acquiesced. Just over a week after the whole kerfuffle began, a Name The Team contest kicked off. In the first round, fans submitted suggestions; a second round saw the pool narrowed to five finalists before a winner was selected. Fisher Cats eked out a win with 24.5 percent of the vote, barely beating the second place Manchester Millers. The Primaries, which made it to the final round despite the uproar, came in last with a measly 9.7 percent of the vote.
Instead of an infrequent political event, the team would instead boast a forest-dwelling member of the weasel family (unrelated to anything feline) as their namesake. But the initial effort was not all for naught. In several instances since the debut of the New Hampshire Fisher Cats, the team has hosted a "turn back the clock" promotion in which they sported Primaries uniforms in honor of the name that almost was.
See all our mascot stories.