If You Want to Be a Better Learner, Try Drawing (Even If You're Bad at It)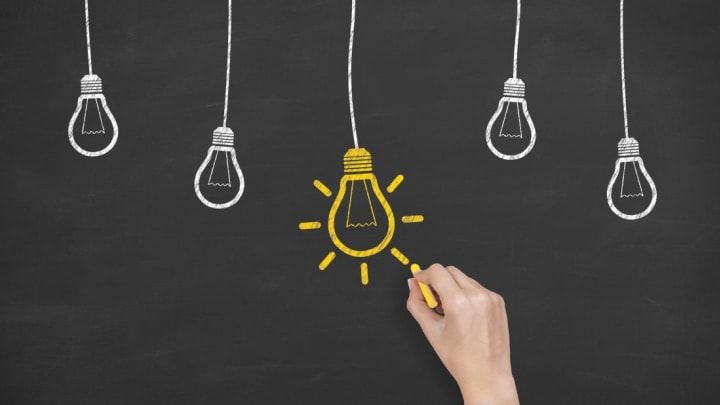 iStock / iStock
Doodling all over your notebook while sitting through class or a meeting might not be so bad after all. According to design historian and art professor D.B. Dowd, even the crudest of drawings can facilitate learning.
Dowd recently spoke with Quartzy about his new book, Stick Figures: Drawing as a Human Practice. In it, he aims to dispel the myth that drawing is only for skilled artists or crafty Pinterest-loving types. Whether you're doodling a smiley face or penning a map while giving directions, drawing is suitable for everyone, he argues.
"We have misfiled the significance of drawing because we see it as a professional skill instead of a personal capacity," he writes in his book. "This essential confusion has stunted our understanding of drawing and kept it from being seen as a tool for learning above all else."
Science seems to back this up. Over a century ago, science students were required to take drawing lessons in order to "learn to observe." With this in mind, biology professor Jennifer Landin started introducing drawing back into her lesson plans.
"Drawing is merely making lines and dots on paper. If you can write your name, you can draw," she writes for Scientific American. "But we all take shortcuts when we see; often our brains fool us, and we skip over most visual details. Since some species of dragonfly can only be distinguished from others by the vein patterns in their wings, skipping details is not an option."
In addition to helping you become a better observer (and thus a better learner), one 2009 study found that drawing also improves memory. Test subjects who doodled while listening to a list of names and places scored 29 percent higher on a surprise quiz of the information than those who didn't doodle. And while smartphones and laptops can be a distraction, doodling helps you concentrate. The researchers behind one 2011 study theorized that doodling may stimulate "default networks" in the brain, which promote activity in the cerebral cortex even when there are no outside stimuli.
Classroom research has also shown that drawing can be a useful learning aid. When a student is asked to draw a concept like sound waves, for instance, they're forced to think about it more creatively. Plus, they often enjoy the assignment more, which can't hurt. So go ahead—break out the pencil and paper and start doodling. It might be good for your brain.
[h/t Quartzy]