Why Can We Hear Others' Footsteps, But Not Our Own?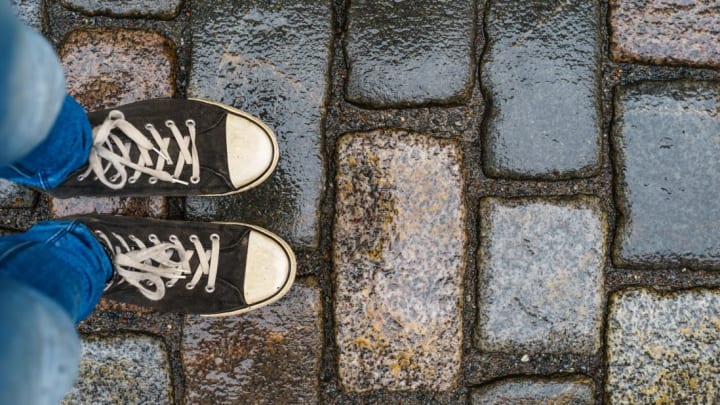 iStock / iStock
Why Can We Hear Others' Footsteps, But Not Our Own? Brain experiments shed light on our personal filters.
*
Stilt Fishing in Sri Lanka. Homemade stilts driven into the sand make for a grueling yet productive haul.
*
11 Horror Movies it's Safe to Watch With Your Kids. They don't cross the line from scary to traumatizing, but you'll still want to check the details.
*
Tracing the Mysterious "Turks" of South Carolina Back to the Revolutionary War. Hundreds of descendants of Joseph Benenhaley still live in Sumter County.
*
The Dad-Joke Doctrine. Clean and simple jokes are embarrassing, comforting, and they bond generations together.
*
A Dog With Cancer Got a New, 3D-Printed Titanium Skull. Patches is a pioneer for what might some day be available for human patients.
*
The Wardrobe Team at Saturday Night Live Works With No Margin for Error. Costume changes have been done in as little as 10 seconds.
*
The 19th Century Manual That Claimed the Color Blue Could Cure All Ills. Augustus J. Pleasanton was responsible for the "blue glass craze."